Travel Inspiration: What's New in Kazakhstan
We're in regular communication with our friends and colleagues overseas and appreciate their insight so much, we thought you'd also appreciate a first-hand update from the international MIR network. We are tapping the network of guides, tour managers, partners, and staff in our affiliated ground offices to relate their first-hand accounts from MIR's destinations in our new blog series: Reporting in from MIR Destinations.
Recently, our blog introduced you to several of our tour managers. As the world gradually reopens, you may be wondering what's happening in a specific destination you're planning on visiting sometime in the future. This blog series will provide field reports with detailed updates and conditions on the ground.
We have previously shared destination reports from Mongolia & China, Central & East Europe, the Baltics, the Balkans, and the South Caucasus & Turkey. This batch is from Central Asia. Read a dispatch from some of the countries in this region:
Reporting in from Kazakhstan
Information current as of November 25, 2020.
1. Let's start with the status of international flights into Kazakhstan – what's the situation?
Igor: Authorities have re-opened several international flights to/from Kazakhstan after the summer lockdown. It's now possible to fly into Kazakhstan from Frankfurt, Moscow, Minsk, Kiev, Istanbul, Dubai, and Seoul. It's also possible to use flights between Almaty and other Central Asian capitals like Bishkek, Tashkent, and Dushanbe. Most flights are operated by Kazakh air carriers Air Astana and SCAT.
At present, all passengers arriving on international flights must present a negative COVID-19 test to board the plane. Currently, only business travelers and those from the CIS (Commonwealth of Independent States) can enter Kazakhstan, and they can only do so by air. The land borders are still closed to foreign nationals.
(click image to view larger photo)
2. What's new in Kazakhstan?
Igor: During the period when all museums, theaters, and other public places were closed, our government invested heavily in the development of our national parks and preserves. At Ily-Alatau National Park, the most popular park for locals because it is the closest to Almaty, mountain trails were marked, stairs were built on steep slopes, and wooden bulkheads were installed to protect hikers from the scorching sun or chilly rain during one-day hikes from the city. These improvements should encourage locals and foreigners working in the city to spend more time in nature. This project is not finished yet, and there are plans to build accommodations within the park near a glacier.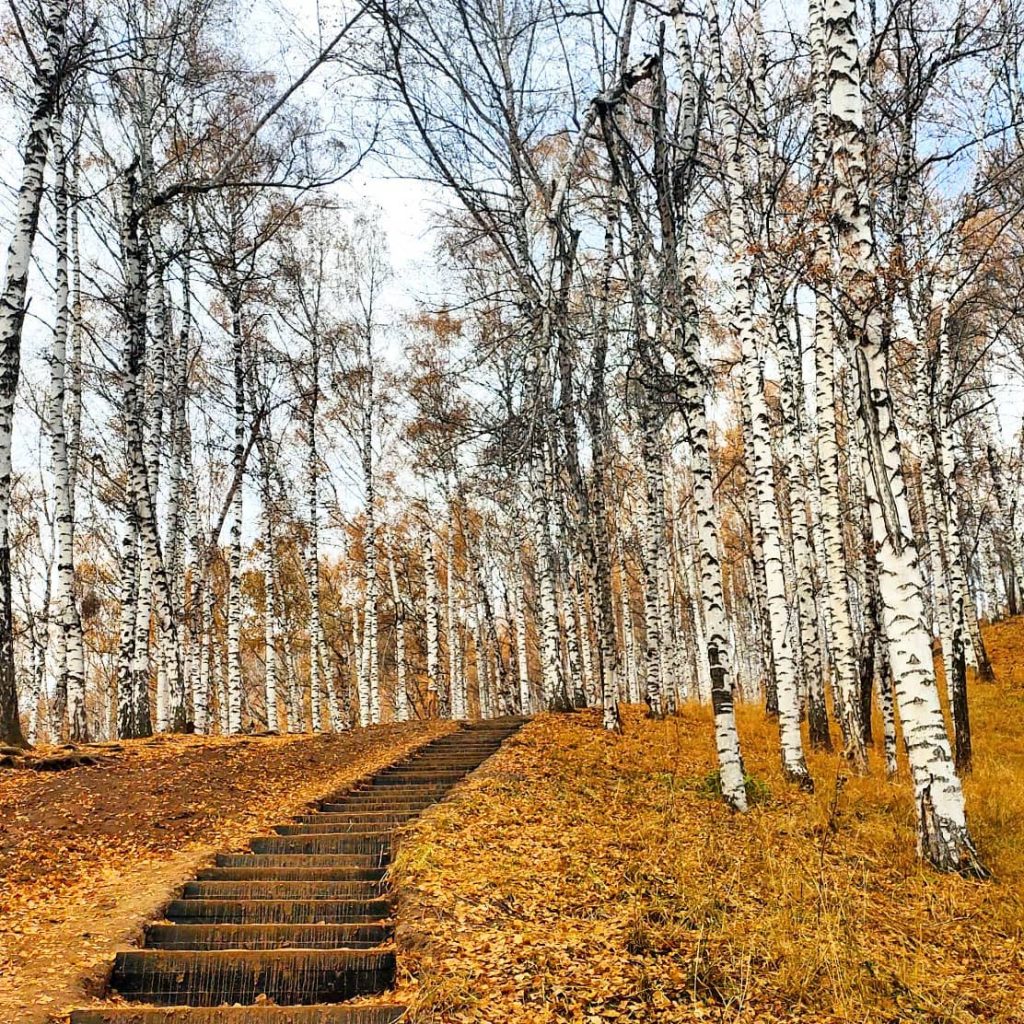 Almaty is a very green city with many gardens and parks. One of the largest, at over 250 acres, is the State Botanical Garden. Founded in 1932, this is a specially protected natural area intended for the research and preservation of flora, including rare and endangered plant species. During the spring and summer months this year, our government fully renovated the garden with new walking routes, fountains, and ponds. Further greenery was added on October 31st by a group of over 40 diplomats, who planted trees on Peace Alley to commemorate the UN's 75th Anniversary.
(click image to view larger photo)
In terms of hotels, it's worth mentioning that the Rixos Water World Resort Aktau opened this year. This luxury hotel is located on the picturesque coast of the Caspian Sea with a marvelous sandy beach and crystal-clear blue water. It's the first five-star resort of the all-inclusive variety in Kazakhstan.
All of us hope that the pandemic will end soon so that we can get back to our regular lives. It is impossible to imagine regular life for locals here without our theaters, and we eagerly await the completion of a brand-new opera and ballet theater on Al-Farabi Avenue in central Almaty, which is scheduled to open in 2021.
3. How strong is the USD these days?
Igor: Historically, Kazakhstan is a net exporter of raw materials and minerals; you can find nearly every element of the chemical periodic table here. Kazakhstan also has rich reserves of oil and gas and oil is a main export and contributor to the state budget. The demand for oil has fallen during the pandemic, driving the cost of oil down. At the same time, Kazakhstan was locked down during the spring and summer months, and private enterprises were not allowed to work (restaurants, hotels, entertainment centers, cinemas, and others). As a result, the national currency of Kazakhstan – the tenge (KZT) – has depreciated by about 12%.
The current exchange rate against the USD is about 425 KZT to the dollar. Before the pandemic it was about 385 KZT to the dollar. This means that your dollar will really stretch in Kazakhstan!
The Economist Intelligence Unit published the Worldwide Cost of Living 2020 Index, and Almaty is ranked 5th on the list of the world's least expensive cities. We are hoping that all of the pandemic restrictions will ease and are waiting to re-open the borders in the Spring of 2021.
(click image to view larger photo)
4. What's the first dish and/or beverage you most like to introduce visitors to?
Igor: The territory of Kazakhstan is covered by steppes and semi-deserts with a sharply continental climate. The summers are hot and the winters cold. This climate makes growing vegetables an extreme challenge. Traditionally, Kazakhstan is a nomadic country where people move with their herds to find good grass for their cattle, horses, and sheep. Horse and sheep meat are the traditional meats in Kazakhstan. We know that Americans and many others do not eat horse meat, but when you are traveling in Kazakhstan and looking for traditional food, you might just want to try it. You may be surprised by our delicious horse meat dishes!
Beshbarmak ("five fingers") is the simplest dish made of our local cuisine. It consists of pieces of thin, boiled noodles with horse meat (traditionally) and onion. Another favorite Kazakh dish I always recommend is manti. Traditionally, manti are prepared with lamb meat and resemble large dumplings. The difference with these dumplings is in the method of preparation – manti are steamed instead of boiled.
(click image to view larger photo)
Travelers often ask, "If Kazakh nomads are moving all the time during the hot summertime and have no refrigeration, how they can preserve meat?" The answer is that the nomads dry the meat and add lots of salt and pepper! This meat jerky stays preserved for a long period. Today, horse jerky is considered a local delicacy and is often served along with beer or wine as a snack.
Traditionally, though, Kazakhs didn't drink beer or wine. They would drink kumis – fermented horse milk. Kumis is prepared in a wooden container and stored in a leather horsehide container to keep it cold and fresh. Kumis contains a small percentage of alcohol and is considered a digestive aid. Very often it's served as an aperitif at local restaurants. I highly recommend you give it a try!
Kazakhstan – Where Steppe Meets Skyscraper
Almost the size of all of Western Europe, Kazakhstan is the historic homeland of a semi-nomadic horse culture. It is a country encompassing jagged snow-topped mountains, boundless scrub steppe, and the lowlands of the Caspian Sea cost. In the south, Almaty is a sophisticated European showplace. The modern capital on the northern steppe, Nur-Sultan, is a mini-Dubai with cutting-edge architecture paid for with petro-dollars.
Whether you're thinking of traveling sooner or later, don't miss out on the glittering modernity and ancient nomadic culture of Kazakhstan. Check out all the travel options for yourself.
Questions about travelling in Kazakhstan? Amy Stidger loves planning trips to Kazakhstan and is happy to chat anytime.
No matter your travel style, there's a Kazakhstan adventure that's right for you.