Dreaming of Our Next Trip: Destinations We're Eager To Rediscover
This year we were all faced with unprecedented changes and challenges. While collectively our travel plans are on temporary hold, we take comfort in letting our dreams continue wandering, from the vibrant and legendary cities of the Silk Road, to the wide open, grassy steppes of Mongolia; from the craggy, saw-toothed and glaciered peaks of Kyrgyzstan, to the minarets and mountain monasteries of the South Caucasus – and beyond.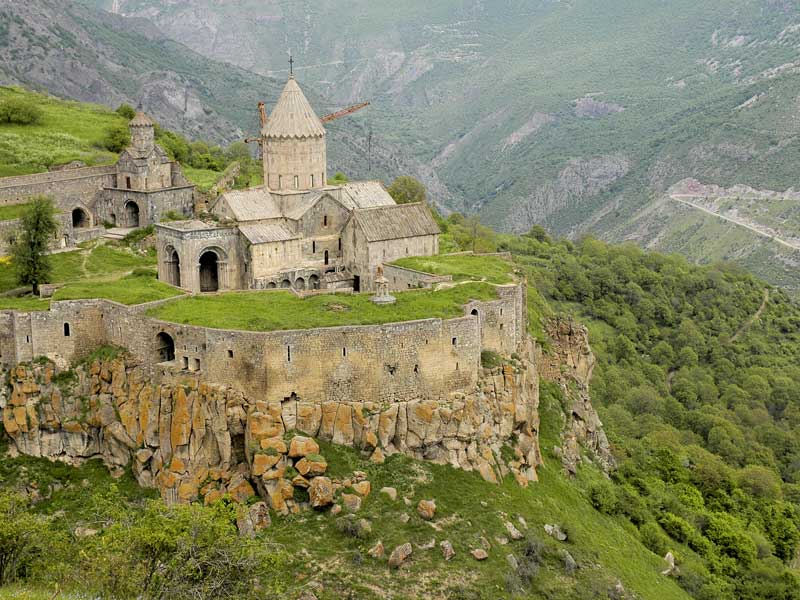 We invite you to follow along while MIR's top travel designers share a few of the many destinations that we are eager to rediscover once we can return to passionately pursuing far-flung adventures, cultural explorations, broader understandings, and new beginnings.
Douglas Grimes, President and Co-Founder
---
Baikonur Cosmodrome, Kazakhstan
No matter how many times I've been there, I never tire of visiting Baikonur Cosmodrome, the remote Russian launch facility on the Kazakh steppe, and especially when it's in conjunction with seeing a manned space launch of the Soyuz to the International Space Station (ISS). Having recently watched (online) the exhilarating launch of the American SpaceX Falcon 9 rocket of two Americans to the ISS, I was reminded of what it's like to witness the rollout of the Soyuz and the Raising of the Rocket in person, and sharing that experience with an intimate group of top international space officials, space veterans, and family of the next space crew. There's just nothing else like experiencing the heart-stirring launch live and in person, and I can't wait for my eleventh launch opportunity. The space race is definitely on!

Annie Lucas, Vice President
---
I'm most looking forward to doing a deep dive into the destination of Albania when we can get back to our usual exploratory travels. Visa-free and with great flight connections, it's quite accessible, yet very much still off the radar for most travelers. The place is packed with the sorts of experiences I search for, including plenty of bustling bazaars to stroll in and interact with locals, private museums to discover, and opportunities to learn how to make handcrafted items like masks and felt hats. Visitors are welcomed to have a chance to understand the country's complex religious backdrop through meetings with a member of the Bektashi dervish sect, as well as an Orthodox priest. And that's all on top of an impressive lineup of archaeological sites and an up-and-coming foodie scene for which the country is already known.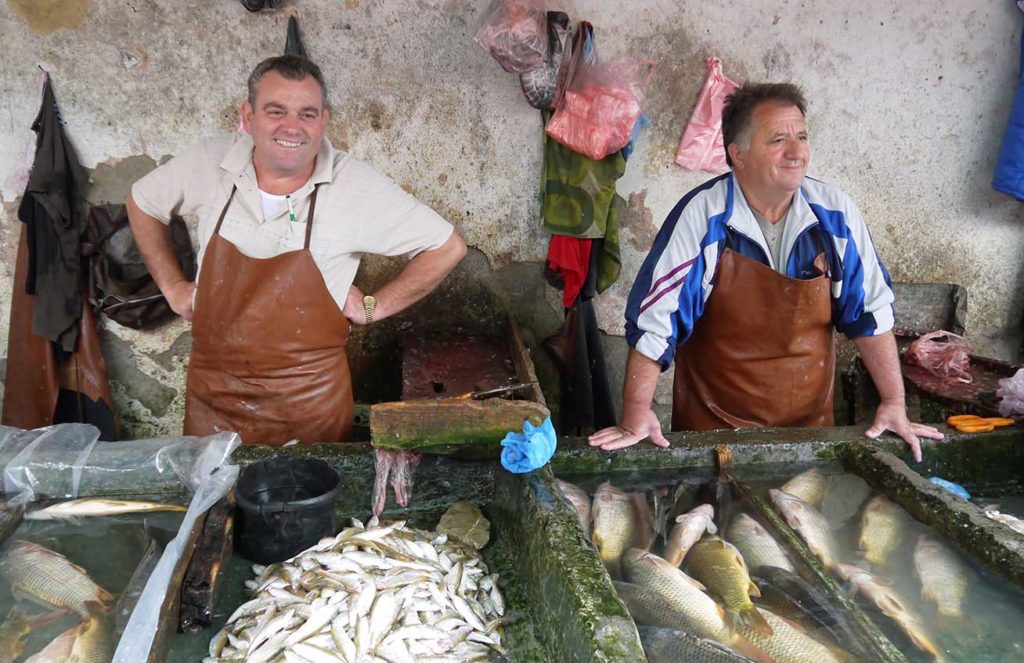 Jered Gorman, Director of Air Operations
---
Azerbaijan
One country I can't wait to revisit is Azerbaijan. I was blown away to learn that Azerbaijan, approximately the size of Maine, is home to nine out of eleven existing climate zones in the world – the natural beauty there is astounding! In the capital of Baku, I long to revisit the jaw-dropping architectural splendor of the Heydar Aliyev Cultural Center, designed by the late Zaha Hadid. Fountain Square next to the Old City is a perfect place to relax at a cafe in the evening and people-watch.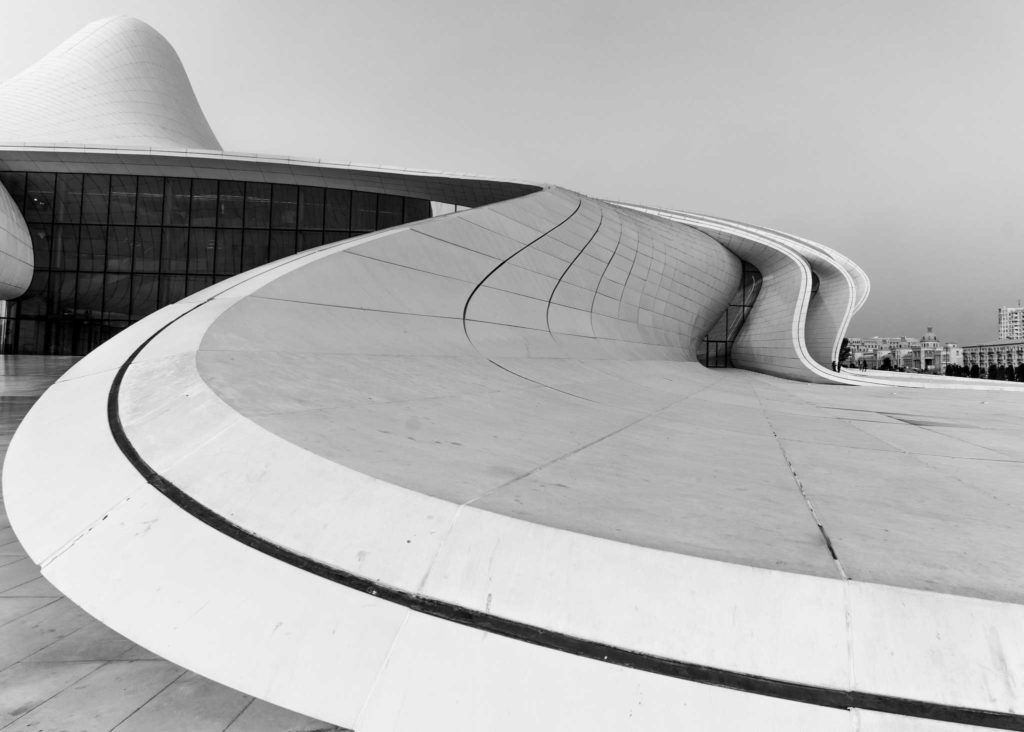 Speaking of people, I was not prepared for the level of hospitality I experienced in Azerbaijan. One man on a plane, not even sitting next to me, insisted on sharing his pomegranate with me. Another man at a convenience store simply gifted me the items that I wanted, but couldn't properly pay for, as I was short on local currency. Our guides really enjoyed sharing very openly their life experiences and information about their families and daily life. The people of Azerbaijan are very welcoming, open, and proud — a reason as good as any for paying the country a visit.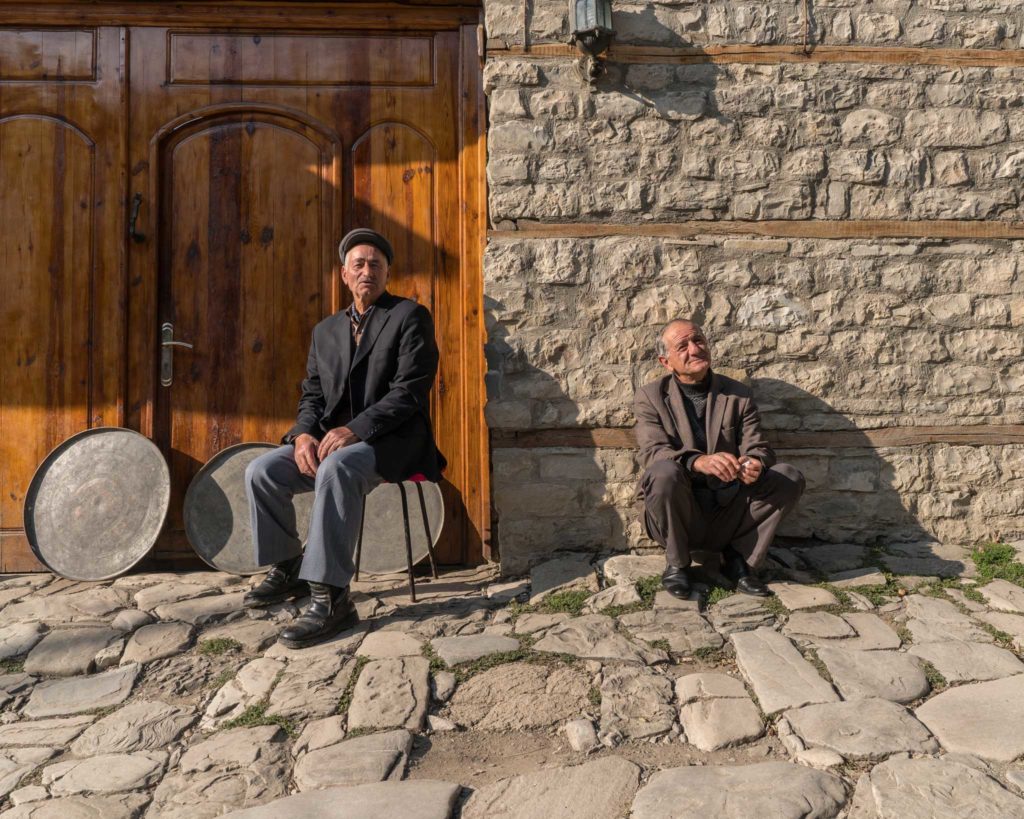 Finally I would love to venture back to the remote mountain villages such as Lahij to refill my supply of some of the finest sumac and saffron found anywhere. I look forward to sitting down to meals of kebab and dolma, of course always taking (plenty of) time afterward to sip tea with jam made from whatever berries grow locally in each village. Even the local beer in Azerbaijan, Xirdalan, is more crisp and tasty than what one might expect! The food experiences I had here will stay with me for a long time and will beckon me to return, as will the warmth of the people and the majesty of the diverse landscape.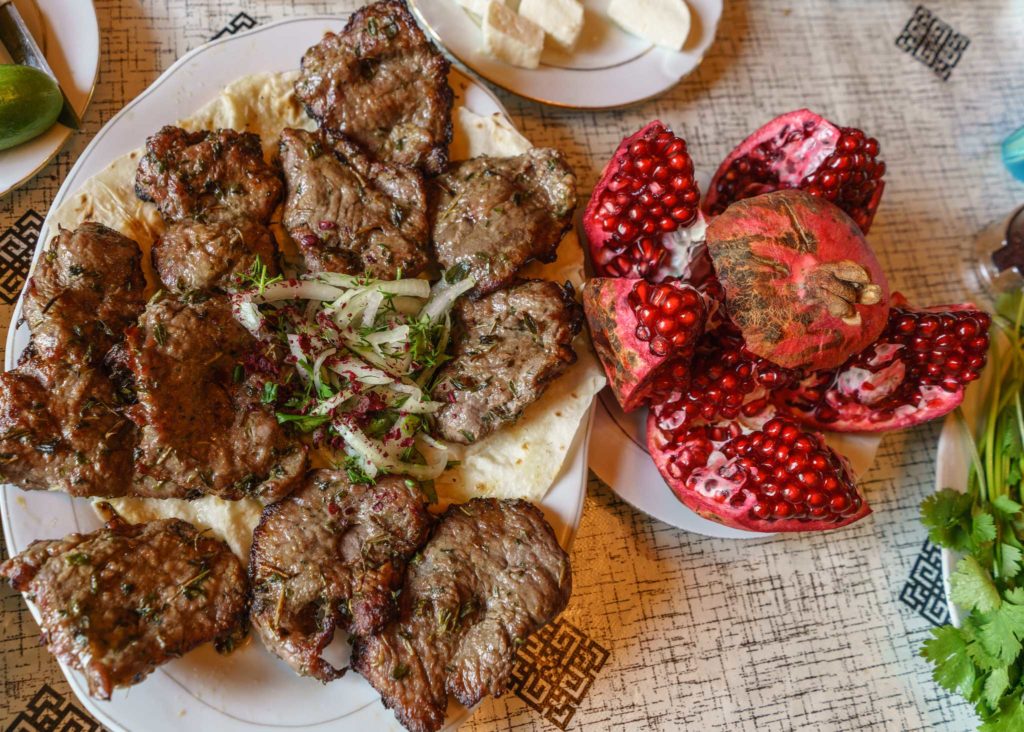 Andrew Barron, Director of Service and Support
---
Mongolia
There's nothing like crawling the walls of your own home for eight weeks to make you appreciate the wide world out there – and to keenly feel the absence of wide-open vistas that can't quite be captured by videos, online chats, photosets, or even travel blogs (however well written!). That's why Mongolia will be my first trip when conditions allow. I picture minimal time spent in the capital, and maximum time spent under the deep blue, all-encompassing sky – sleeping in ger camps, hiking through the open countryside, maybe a horseback ride in the Gobi, or perhaps a visit to the less developed west for the Golden Eagle Festival.
Mongolia is my favorite MIR destination, and its rustic charm and sparse population density certainly help me feel good about a "just-opened" visit. I'm ready to get under that big sky and breathe!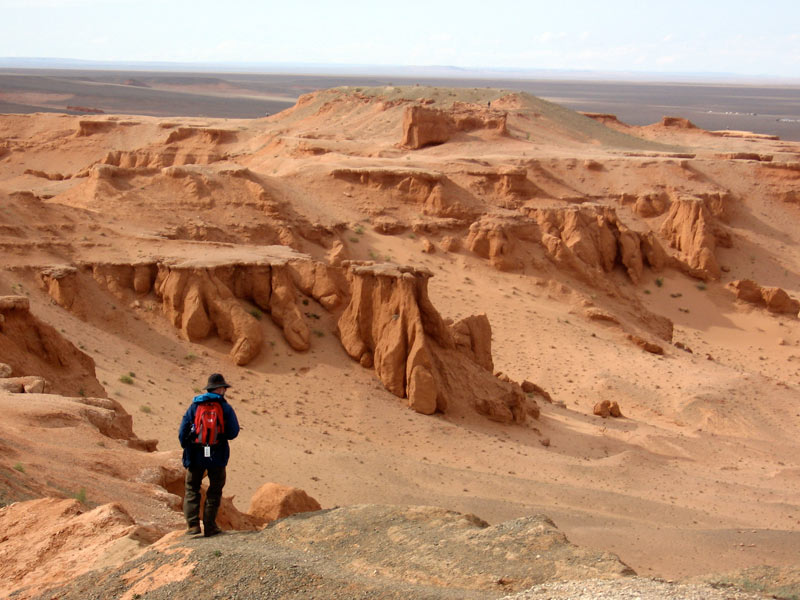 Dmitry Rudich, Director of Custom Group Tours
---
Ukraine and Kyrgyzstan
The first place I will go after the world reopens is home to Ukraine. Chatting with my family and friends back home during this crisis brought acute realization of how separated from each other we are right now. As soon as it becomes possible, my very first plan is to go to Kyiv and hug my parents, my sister, my grandma, my nephews; eat some homemade borsch, pork cutlets, and different salads that my mom makes so well; see my friends and sit at outside cafe terraces watching life return; and walk the streets of the city to relive the childhood memories that they bring.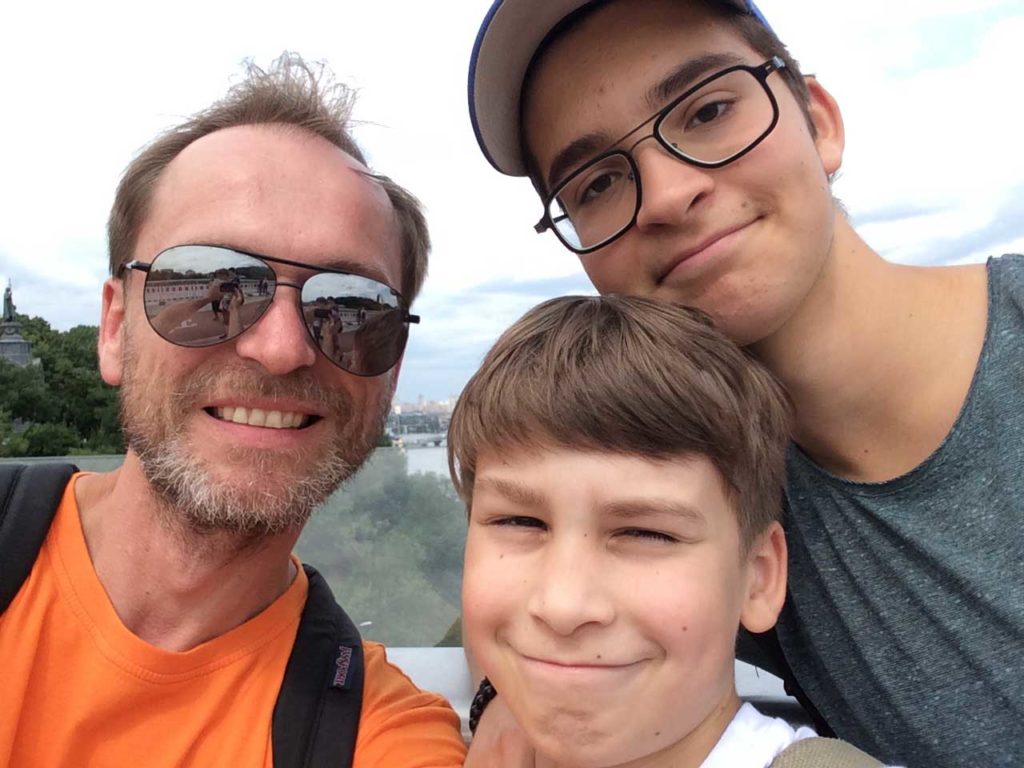 After that, I would go on to Kyrgyzstan, the country I've wanted to visit for a long time. I caught a brief glimpse of it during a Pamir Highway scouting trip back in 2008, but only the remote southern regions of Osh and Sary-Tash. I would love the opportunity to explore Bishkek with its wide avenues and green parks and examples of Soviet-era monumentalist architecture, which I enjoy so much.
I'd also spend time in the Kyrgyz countryside with its untouched open spaces, mountain pastures, and of course the alpine Lake Issyk-Kul against the backdrop of snow-covered mountain ranges. I'd love to hike in mountain gorges, meet the horsemen and eagle hunters, learn about the nomadic traditions of the Kyrgyz people, and share simple beshbarmak prepared over an open fire outside a nomad's yurt. I've never felt the sky to be as close and the stars as vivid and bright as they were on the one night I spent in Sary-Tash, 12 years ago. I'm looking forward to a chance to experience it again in Kyrgyzstan.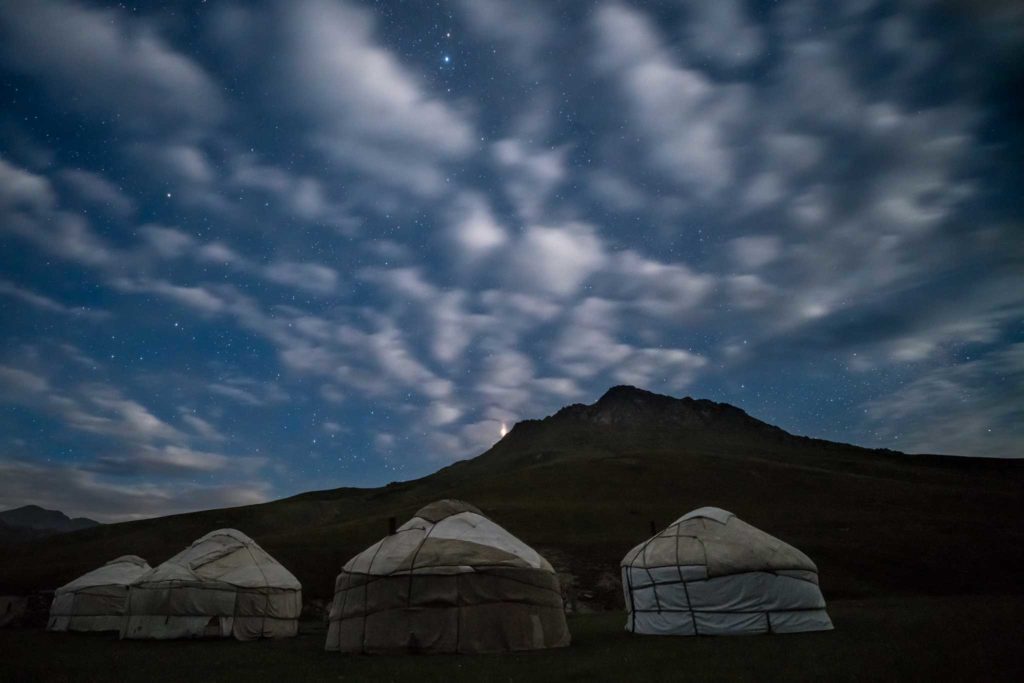 Anne Thorsteinson, Senior Account Manager, Custom Group Tours
---
Armenia
I look forward to returning to Armenia, a less-visited country among our destinations that has evaded over-tourism. The drive from Tbilisi to Yerevan includes some of the most beautiful scenery I have ever seen, as well as remnants of Soviet factories that are wasting away in the middle of nowhere. I am not usually excited about long car rides, but this was well worth it. In the capital of Yerevan, I would love to spend more time exploring the Cascade and surrounding open air art museum – both are very unique. I would also like to go back to the Parajanov Museum to spend more time. If you're interested in fine arts, this fabulous museum shows a glimpse into the life of an artist looking for free expression in Soviet times.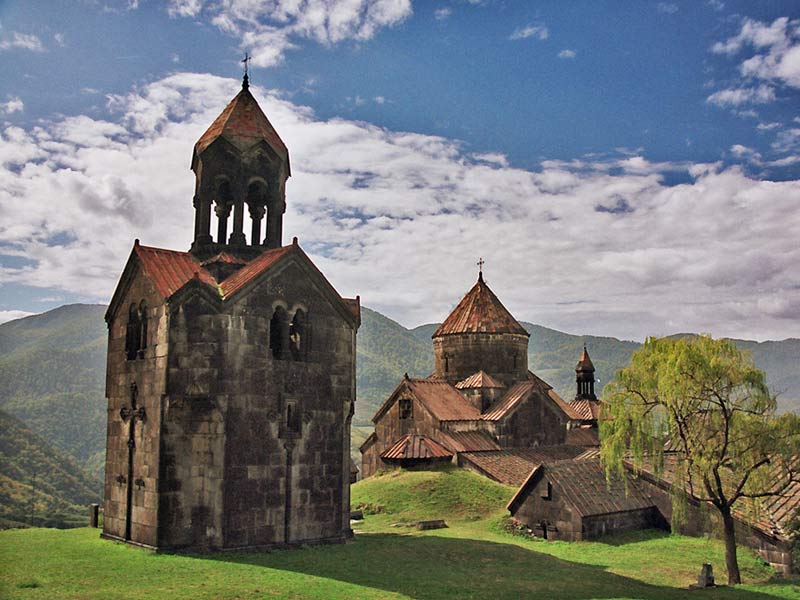 Joanna Millick, Director of Sales
---
Uzbekistan
I long to return to Uzbekistan to spend time with some of the kindest and most caring people I have had the privilege to meet, which is our MIR team in the capital of Tashkent. I have known them for almost 20 years and their generosity is boundless. I'd love to go to the Chimgan Mountains and spend an evening at my colleague Andrey's dacha, enjoying the company of the MIR Tashkent team and their families.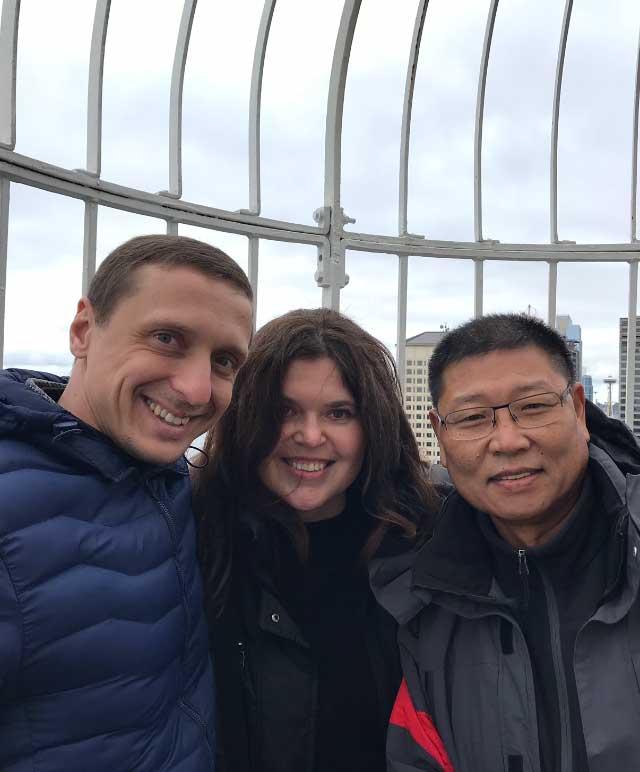 My second stop will be Kyrgyzstan, which stole my city-girl heart. I want to again feel the freedom of riding a horse into the open green valleys of Tash Rabat at an altitude of more than 10,000 feet above sea level, following the legendary Silk Route and the mighty Tian Shan Mountains with soaring eagles and vultures overhead. I have never felt closer to heaven and my spirit was never more free than in the Tien Shan mountains of Kyrgyzstan.
(click image to view larger photo)
Amy Stidger, Sales Manager
---
The South Caucasus and Far East Russia
One of the first places I'd love to visit once we start traveling again is the South Caucasus. This is a fabulous destination with a lot to offer — delicious food, amazing scenery, friendly people, interesting history, and so much more. Our Village Traditions of the South Caucasus trip is a great way to experience this region. It goes off-the-beaten-path to some really interesting, remote areas that most tours don't go to, and provides an opportunity to really get to know and understand the local culture. There are a lot of really special experiences. And bonus — this is not an over-touristed region at all, so there's plenty of space to stretch out and soak everything up.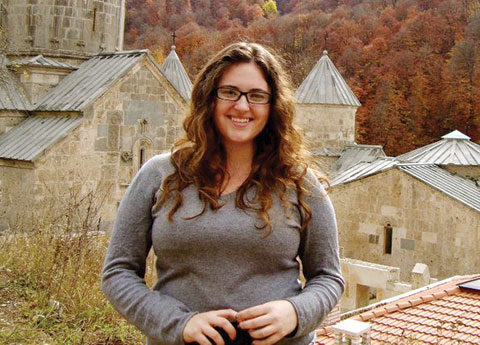 Another place I would love the opportunity to explore: Yakutia and Kamchatka in Russia's Far East region. Both of these areas are so remote that it's a bit difficult to get to, but that's part of the adventure! From the long-held traditions of the local people in remote Yakutia to the stunning landscape and outdoor activities of wild Kamchatka, it's a perfect place to escape to after being stuck at home for so long.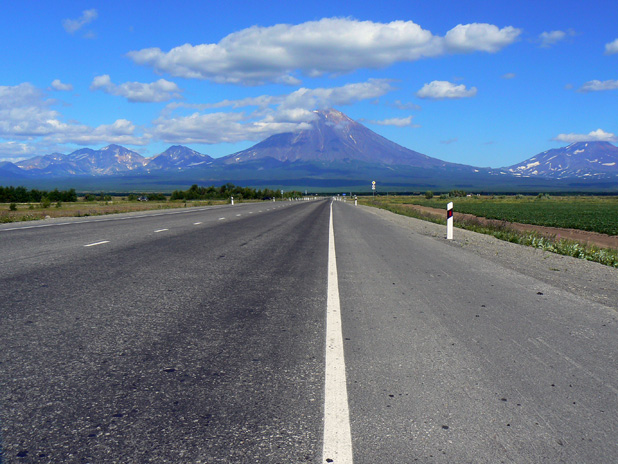 For over 30 years MIR has delighted in sharing our expertise and enthusiasm for traveling to under-explored destinations at the crossroads of Europe and Asia.
Contact us to find out how a MIR travel expert can help design a unique and life-changing journey to these legendary destinations.