Travel Inspiration: What's New in Turkey
We're in regular communication with our friends and colleagues overseas and appreciate their consistent updates so much, we thought you'd also appreciate a first-hand update from the international MIR network. We are tapping this network of guides, tour managers, partners, and staff in our affiliated ground offices to relate their first-hand accounts from MIR's destinations in our new blog series: Reporting in from MIR Destinations.
Recently, our blog introduced you to several of our tour managers. As the world gradually reopens, you may be wondering what's happening in a specific destination you're planning on visiting sometime in the future. This blog series will provide field reports with detailed updates and conditions on the ground.
Our first set of destination reports comes from the region of the South Caucasus and Turkey. Read a dispatch from each country in this region: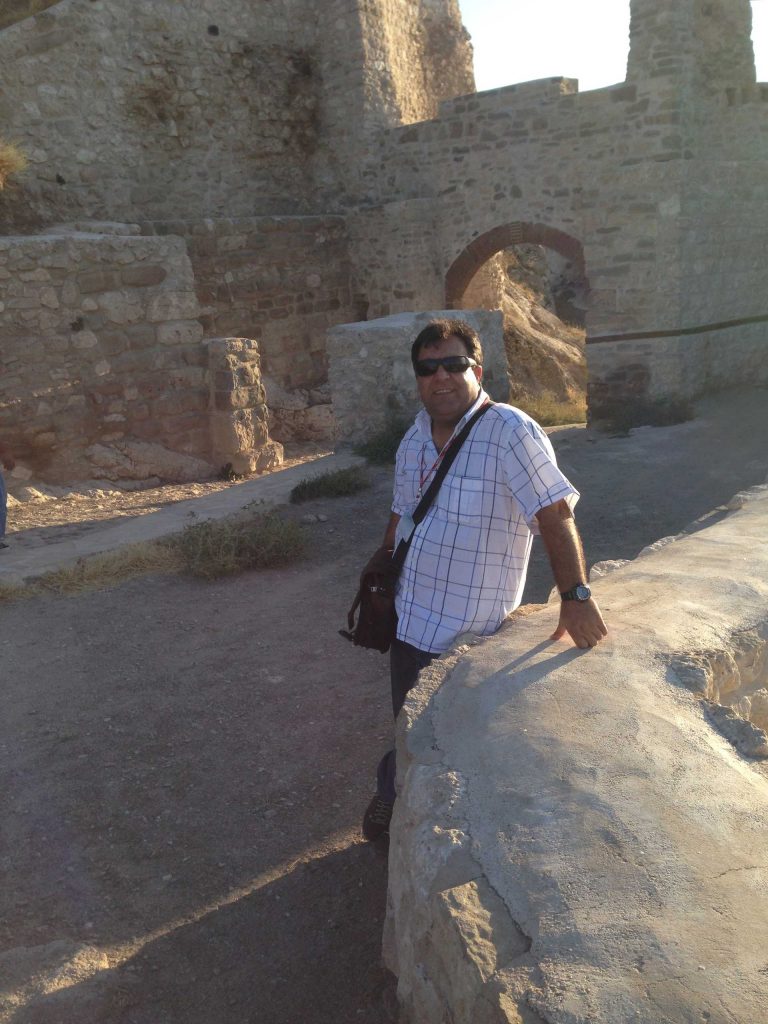 Yasar, director of our Turkish partner office, provides an update from Istanbul – gateway to Asia and the incredibly diverse country of Turkey, as well as a convenient hub for flights to the South Caucasus region, including the countries of Georgia, Armenia, and Azerbaijan.
Information current as of August 28, 2020
Let's start with the status of international flights into Turkey – what's the situation?
Yasar: Turkish Airlines restarted domestic and international flight service July 1, 2020. They keep expanding their route network every few weeks, and as of August 14 are flying to 84 countries. In addition to flights connecting all over Europe, Turkish is back to flying to many MIR destinations including Albania, Austria, Azerbaijan, Belarus, Bosnia and Herzegovina, Bulgaria, China, Croatia, Kosovo, Moldova, North Macedonia, Poland, Russia, Serbia, and Ukraine. Plus, flights from all 10 of their U.S. gateways are also operational as of August.
There are new protocols to be aware of, such as masks required for travelers onboard flights and in the airports, and screening procedures in Turkey including thermal scanners in airports. No strict automatic arrival restrictions such as mandatory tests or quarantine are required at present (of course restrictions do apply for travelers exhibiting symptoms at screening), and the visa requirements are the same as they have been (e-visa available).
At major Turkish airports such as Istanbul, Ankara, Izmir and Antalya, the Ministry of Health has opened Covid-19 test centers for arriving passengers if they are detected with high temperatures. Also, departing passengers can get PCR tests with results within 4-8 hours if requested by the onward destination country.
The new, spacious Istanbul Airport became the first airport worldwide to receive a new health accreditation from the Airports Council International (ACI) on Aug 12, 2020. The Airport Health Accreditation program assists airports by assessing new health measures and procedures introduced as a result of the COVID-19 pandemic. It surveys cleaning and disinfection, physical distancing, staff protection, physical layout, passenger communications, and passenger facilities.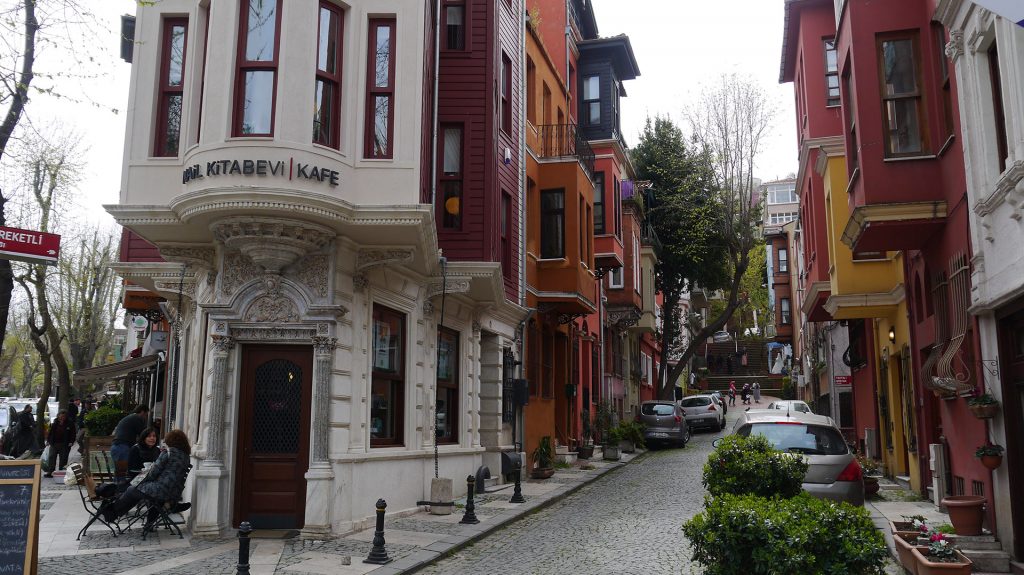 What's new in Turkey?
Yasar: Well I've been traveling all over Turkey in the last few months and there's always a lot going on – but I suppose the big news is right here in Istanbul with the change of Hagia Sofia becoming an active mosque. We just had international guests visit the mosque a few days back, and it was particularly interesting for them given this was their third trip to Turkey.
Up until a few weeks ago, the site was a museum, as you know. It served as a church for 900 years and undoubtedly is the most impressive monument, which marks the supreme achievement of Byzantine art and architecture. Converted into a mosque, it served as a major place of worship for the Ottomans after the conquest of Constantinople by Mehmet the Conqueror in 1453. It remained fully intact and survived many devastating earthquakes due to some architectural and major structural additions. Interior mosaics and frescoes were all covered by a thick plaster layer until 1934, when Ataturk, the Founder of modern and secular Turkey, ordered it to be converted into a museum. Since then, a painstaking restoration work has been carried out to uncover the unsurpassed mosaics and frescoes of its interior, and it has been the most important and visited museum of Turkey with a considerable entrance fee. So, many questions are up in the air now including what will happen to the ongoing restoration of the mosaics?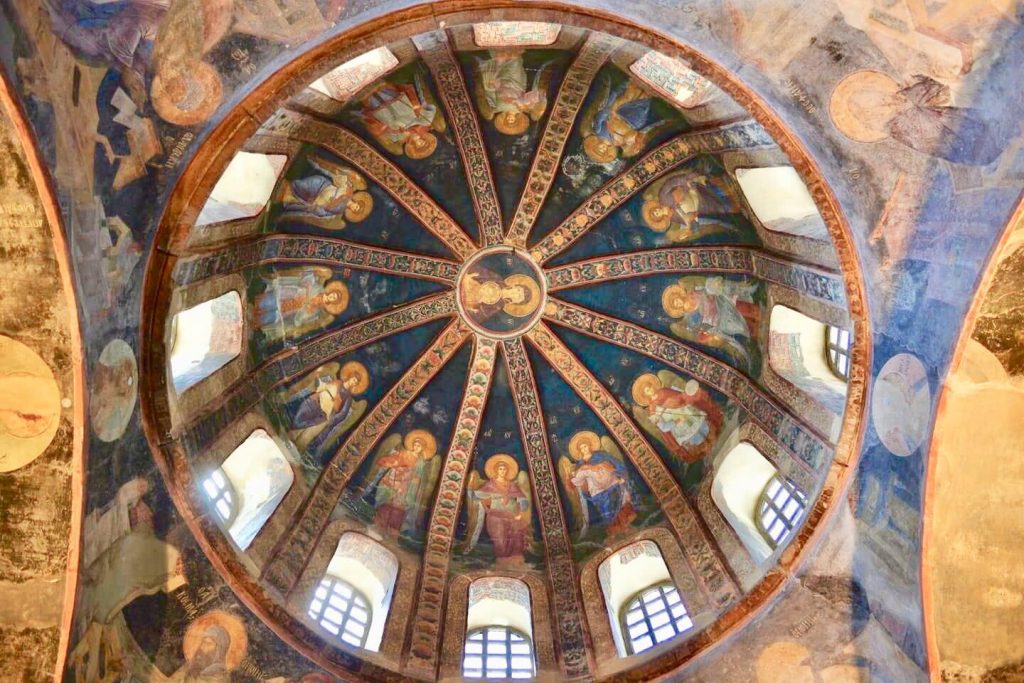 Another similar development was just announced August 21st – the Church of Chora in Istanbul has had its status changed from a museum to a mosque as well, and will be reopening as an active mosque. Also known as the Church of the Holy Savior, the church dates back to 6th century. It marks the best of its kind in Istanbul as the major achievement of Byzantine mosaic art before the fall of Constantinople. The entire interior of the structure is covered with precious mosaics from floor to ceiling, including glass mosaics and frescoes. It was converted into a mosque in the 16th century, and almost all of its interior walls were covered either with a white wash or a thick plaster until 1950, when the American Byzantine Institute started to uncover the interior mosaics. Since then, it has been considered one of the finest examples of pre-Renaissance art in Eastern Europe.
(click image to view larger photo)
International visitors – mostly individuals – are starting to come these days. They are welcome from North America including the U.S., western and Eastern Europe, and beyond. With safety measures in place, our country is open, as are our restaurants, archaeological sites, museums, and other places of interest. Those who visit Turkey from abroad have the same access as Turkish travelers. As a Turk, I'm very proud to see how the Turkish health and tourism authorities are very well organized via the Safe Tourism Certification program jointly launched by the Foreign Ministry, Culture and Tourism Ministry, Health, and Transportation Ministries. This program has successfully established clear guidelines and protocols for hoteliers, transport providers, museums, airports, and restauranteurs to follow during these unusual times while hosting domestic and international guests – and I'm equally impressed to see my colleagues in tourism all over the country adhering to them. The program has yielded positive results, the latest of which is Germany's recent lifting of a travel ban to five of the most well-known Turkish resort towns.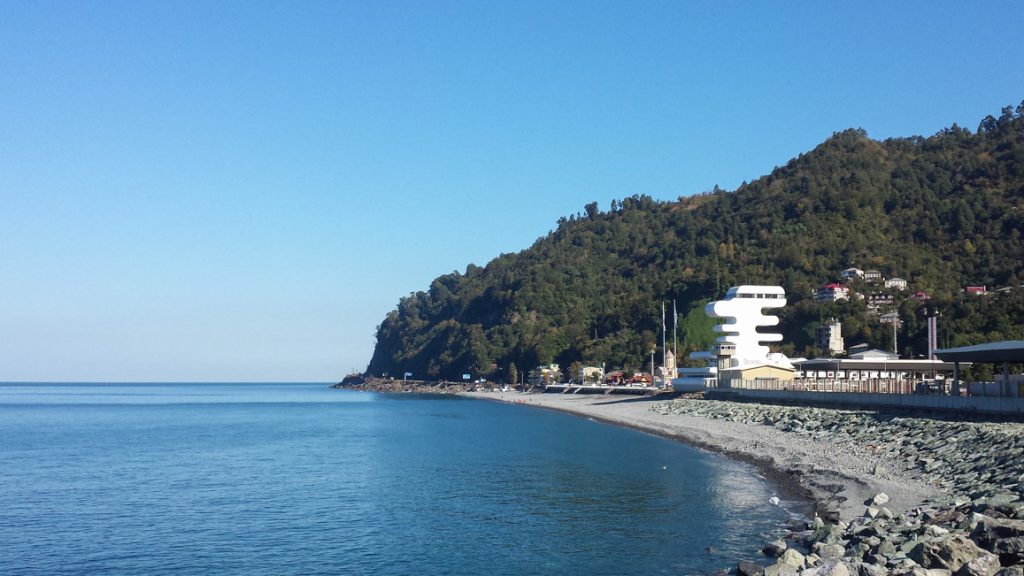 The reopening of The Mountainous Orthodox Monastery of Sumela in Black Sea Region is another major positive development. On Saturday August 15th, a mass was held at the Monastery for the first time following a nearly five-year restoration project. Participants went to Sumela Monastery for a ceremony marking the Assumption of the Virgin Mary. About 70 people took part while also observing physical distancing and enhanced hygiene measures. Christian Berger, outgoing head of the EU Delegation to Turkey, was among the participants.
(click image to view larger photo)
A few other worthwhile mentions:
The Museum of Underwater Archaeology, located within the Crusader's Castle in Bodrum, has reopened after completion of a two-year major restoration.
The Archaeological Museum in Canakkale has been moved to the ancient site of Troy, where they built a fascinating new museum just outside the protected ruins of Troy.
Two new museums have been opened in Urfa, located in southeastern Turkey famous with the discovery of Göbeklitepe, which is credited to be the oldest temple ever found. One of them serves as one of the three largest mosaic museums of the world, and the other serves as one of the largest archaeological museums.
In terms of hotels, it's worth mentioning that the Radisson Hotel Group unveiled two new Istanbul properties: the Radisson Hotel Istanbul Sultanahmet and the Radisson Hotel President Beyazit Istanbul. Both are ideally located in the heart of this historic and culturally vibrant city, giving more great accommodation options in the city's most sought-after neighborhoods.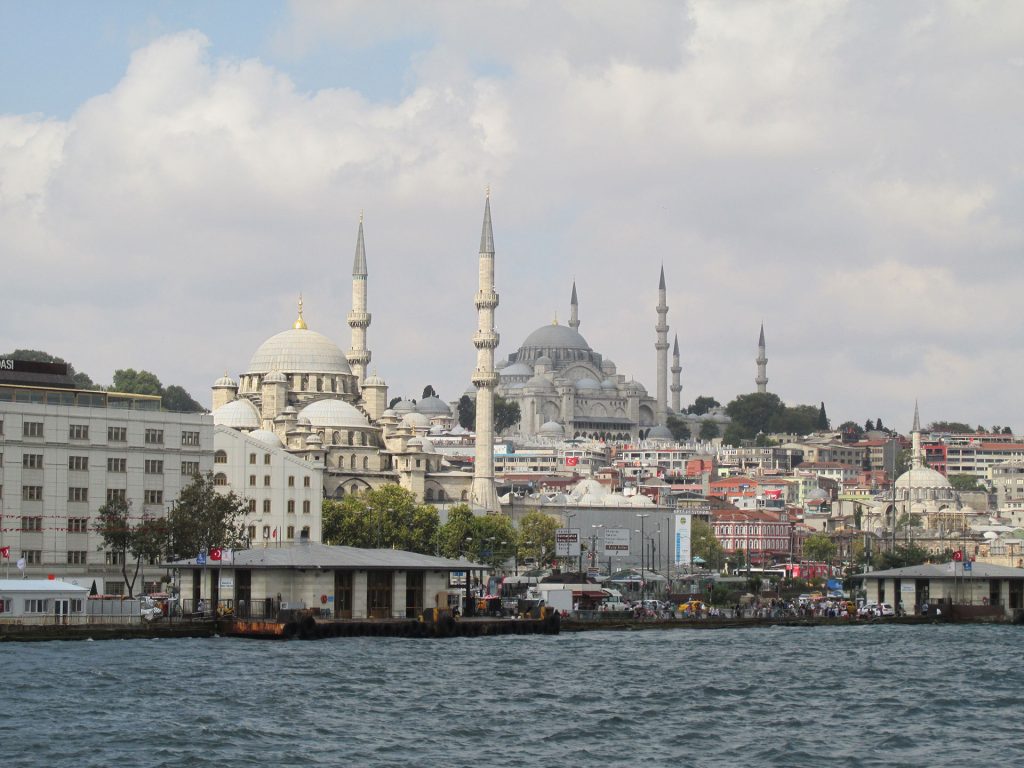 How strong is the USD these days?
Yasar: The Turkish Lira keeps hitting new record lows – actually hitting an all-time low against the USD of 7.5 against the dollar on August 18th. The USD and the Euro have been very strong recently, leading to a significant uptick in the number of Turkish properties being snapped up by foreigners.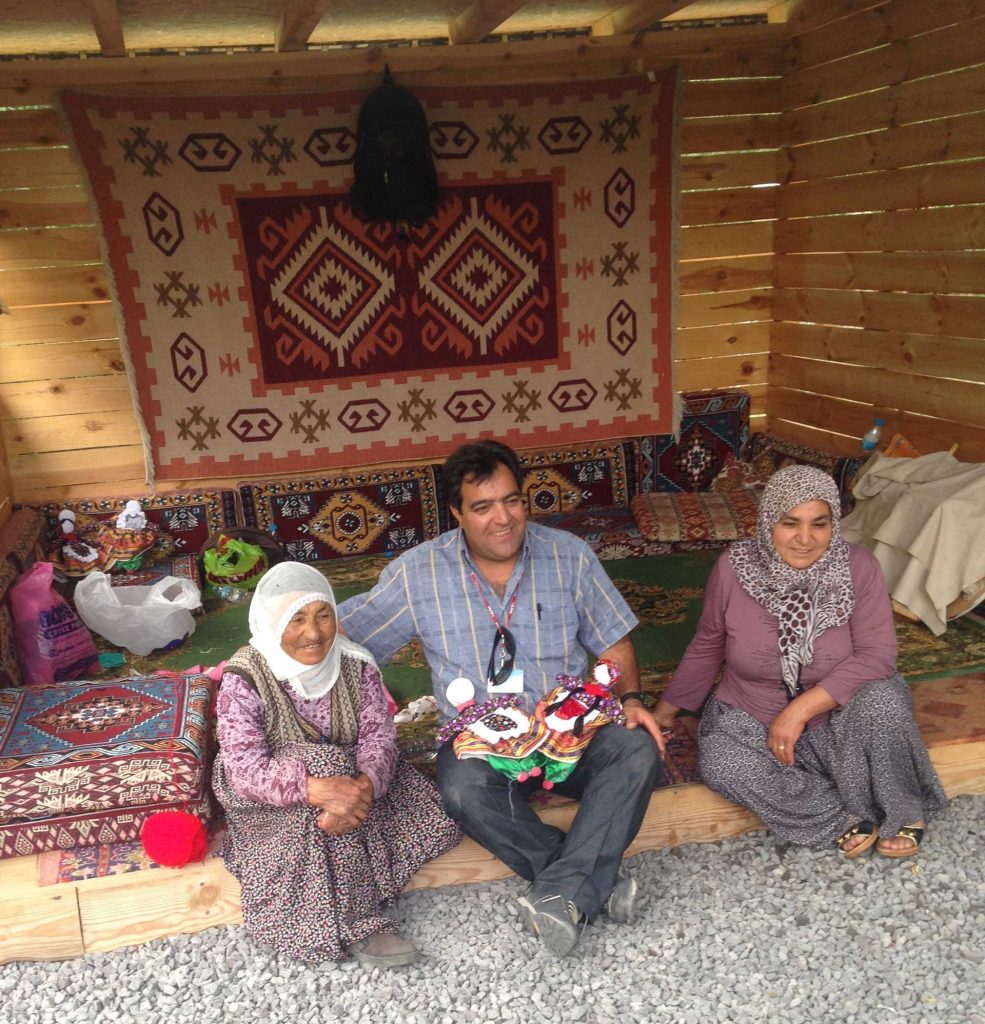 What's the first dish and/or beverage you most like to introduce visitors to?
Yasar: Turkey has always been home to many cultures throughout its history, which has created a very refined, rich, and diverse cuisine. I personally was born in the very eastern part of Turkey, which has the highest elevation and too much snow; I grew up with geese and cattle breeding, which naturally make goose and beef the backbone of everyone's kitchen in the east, along with Turkish ravioli.
After I moved to the western coast of the country, I experienced a fully different kitchen that is basically Mediterranean and much richer due to the climate and diverse vegetables, olives, figs, etc. My favorite has always been stuffed eggplant, either stuffed with vegetables or with minced meat. I also highly recommend the famous stuffed cabbage rolls with a filling of ground meat, rice, onion, and spices like mint, currant, pepper, and cinnamon with yoghurt on top or plain.
Of course Turkish Tea, the country's national beverage, is the first drink I introduce a guest to. Turks across the country consume gallons of it every day. But do not fall for the touristic version of Apple tea, because Turks rarely drink this. Instead, black tea served in a tulip shaped glass and often sweetened with copious amounts of sugar is the preferred version.
For those wanting to try something even stronger, Turkish Raki – also known as "Lion's Milk" – is at the very top of the list. Raki is remarkably similar to the Greek version of Ouzo, which is no surprise since both cultures are closely connected in history. Where Raki differs, though, is the commonly used addition of water that turns the clear liquid into a milky white color, hence its nickname of lion's milk.
Turkey: Where East Meets West
Magical & Mythical Travel Inspiration
Whether you're thinking of traveling sooner or later, it's no exaggeration to label the rich culture, complex history, and varied landscapes of Turkey "epic." It can claim more classical ruins than Greece or Italy. It has hugely diverse geography, ranging from lush Mediterranean coast to high desert plateau. And its food and hospitality are world renowned. No matter your travel style, there's a Turkey adventure that's right for you.
Questions about traveling in Turkey? Amy Stidger loves planning trips throughout Turkey and is happy to chat anytime.