Travel Inspiration: What's New in Armenia
We're in regular communication with our friends and colleagues overseas and appreciate their consistent updates so much, we thought you'd also appreciate a first-hand update from the international MIR network. We are tapping this network of guides, tour managers, partners, and staff in our affiliated ground offices to relate their first-hand accounts from MIR's destinations in our new blog series: Reporting in from MIR Destinations.
Recently, our blog introduced you to several of our tour managers. As the world gradually reopens, you may be wondering what's happening in a specific destination you're planning on visiting sometime in the future. This blog series will provide field reports with detailed updates and conditions on the ground.
Our first set of destination reports comes from the region of the South Caucasus and Turkey. Read a dispatch from each country in this region:
Reporting in from Armenia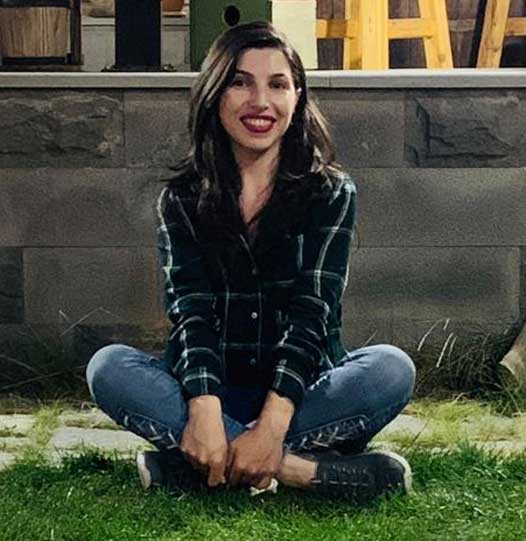 Naneh, Sales & Product Manager for English and Spanish Markets in our partner office, reporting in from Yerevan, Armenia.
Information current as of September 14, 2020.
1. Let's start with the status of international flights into Armenia – what's the situation?
Naneh: International air service has been returning to Yerevan, with Austrian Airlines having resumed their flights from Vienna on September 12th for a three-times-per-week service and Air France flying also to Paris three days a week restarting on September 13th. Fly Dubai from Dubai restarted service in August and flies four times per week to Yerevan, Russian carrier NordWind flies from Moscow to Yerevan three times a day at present, and two additional Russian carriers – S7 and Aeroflot – have announced their intentions to fly in October and November, as have Lot Polish Airlines, Ryan Air, Wizz Air, and Air Company Armenia. Air Arabia, Belavia, and Ukraine Air International are also flying to Yerevan from Sharjah, UAE; Minsk, Belarus and Kiev, Ukraine respectively.
Armenia is open to all visitors (no visas are required for U.S. passport holders), with PCR tests required to be conducted on arrival at the airport unless one opts for a fourteen-day self-isolation at a hotel. Results of the PCR tests are expected to take 5-6 hours.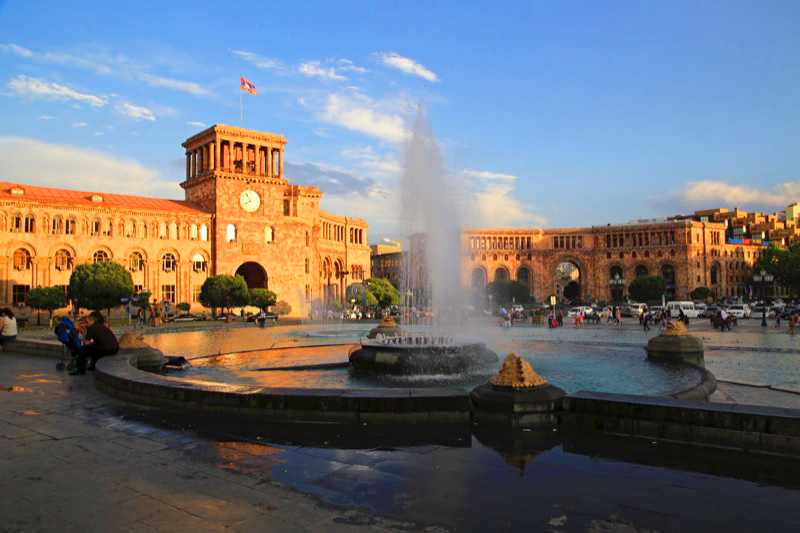 2. What's new in Armenia?
Naneh: Armenia will host the 6th Starmus International Festival in 2021. Dedicated to the celebration of astronomy, space exploration, science, and the arts, each Starmus festival is organized around a theme and features talks, exhibitions, concerts, film screenings, and more. The theme for 2021 will be Mars, celebrating the 50th anniversary of the Soviet Mars 3 and American Mariner 9 missions.
In terms of hotels and restaurant options, a new Holiday Inn is set to open mid December in the center of Yerevan at Republic Square and will round out the mid-range hotel options available.
A truly quirky one-of-a-kind restaurant has opened in Yerevan called Dine Sky, aptly named for this concept restaurant literally hanging from a crane. With intimate seating for 22, there's literally no better view of Yerevan available while dining!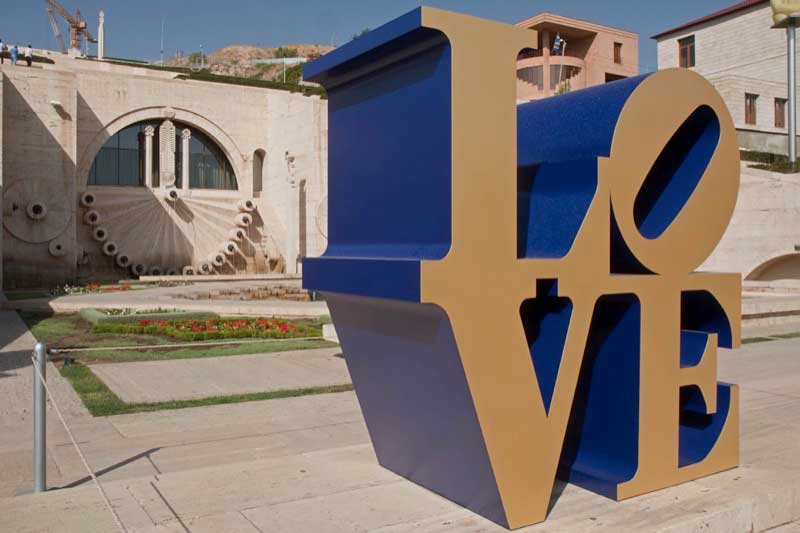 3. How strong is the USD these days?
Naneh:The USD has gained value in 2020 and is now holding pretty steady at just under 500 Armenian drams to the dollar. Armenia is still a very good overall value destination.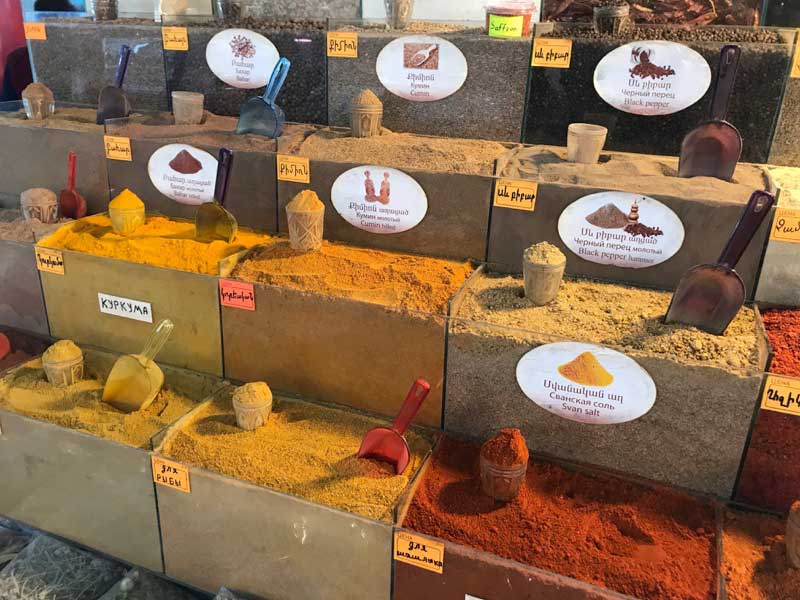 4. What's the first dish and/or beverage you most like to introduce visitors to?
Naneh: You've asked the impossible question to select just one! Armenian cuisine is rich and varied. As we say, thousands of secrets are the source of our famed Armenian cuisine, and hundreds of poems have been written about it. [And Naneh's not just being overly patriotic – travel writer and cookbook author Anya Van Bremzen shares the same sentiments as she recounts her foodie journey to Armenia with MIR.]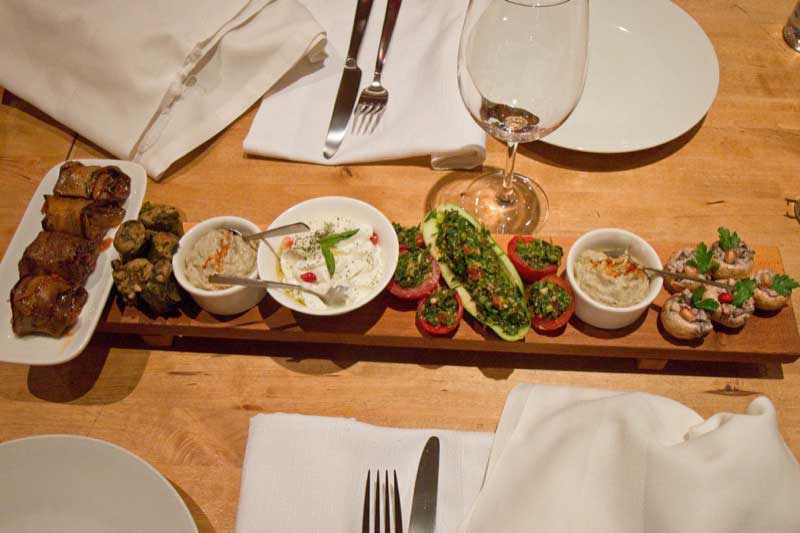 Three not to be missed dishes which also go great together are khorovats, lavash, and tolma. Khorovats is traditional Armenian skewered meat that is barbequed over hot coals with tomatoes, eggplant, and bell peppers – all served wrapped in lavash bread. Lavash is our national bread – very thin and baked in tondir clay ovens on the sides of the hot walls. And I simply must recommend tolma, stuffed grape leaves usually served with matsun, an Armenian yogurt to be poured on top. By the way, matsun becomes a lovely fermented beverage called tan when diluted with water.
(click image to view larger photo)
While not as famous perhaps as its neighbor, Georgia, Armenia is also an ancient wine producing country and is especially known for its brandy making, which begins with a great climate and nearly 300 sunny days a year in the Armenian valleys of vineyards. In September the grape harvest is on, leading eventually to a naturally fermented white wine that is then further distilled into brandy.
(click image to view larger photo)
Armenia: A Tiny Travel Treasure – Sacred & Secular