UNESCO Spotlight: Old Bridge in Mostar, Bosnia and Herzegovina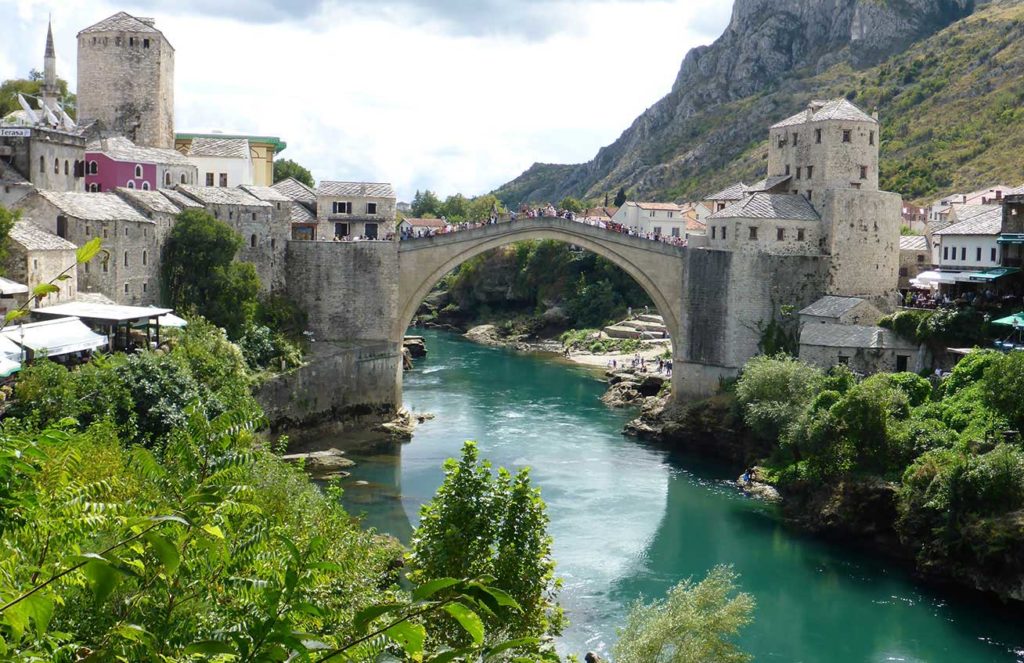 Mostar, in current-day Bosnia and Herzegovina, was founded in the 15th century and was an important Ottoman regional center until the late 19th century. Named after the men who guarded its Old Bridge, Stari Most, the town passed from the Ottomans to the Austro-Hungarian Empire in the late 19th century. After WWI, it became a part of newly-formed Yugoslavia.
(click image to view larger photo)
Engulfed in war after Bosnia and Herzegovina declared independence in 1992, the town was shelled repeatedly. Its Old Town, including its celebrated bridge, was all but destroyed.
After the war ended, UNESCO and donor nations launched a five-year project to rebuild the historic Old Town and the bridge in an effort to heal the deep ethnic divide that characterized the destruction. The resulting reconstruction was inscribed on the UNESCO World Heritage List in 2005.
(click image to view larger photo)
Building Bridges
The beautifully proportioned Old Bridge in Mostar is a symbol of the city, standing in its original form for 427 years until it was destroyed in 1993. Commissioned by Suleiman the Magnificent and designed by a student of the famed Ottoman architect Mimar Sinan, the tall arch of the bridge radiates grace and power. Its reconstruction, which recreated the original silhouette, is considered a work of art as well as a gesture towards peace.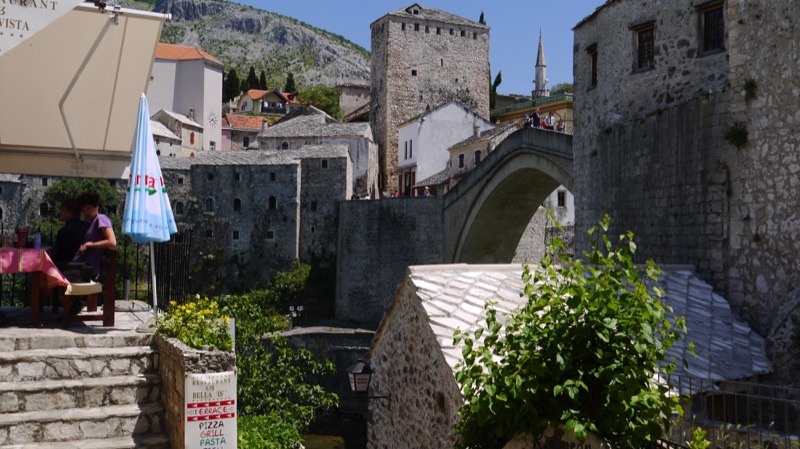 Travel to the Balkans with MIR
MIR has more than 25 years of Balkans travel experience offering on-the-ground support, quality you can trust, and guides and tour managers that clients rave about.
You can explore the history, culture, and landmarks of Bosnia and Herzegovina, as well as the other Balkan countries, on these MIR itineraries:
Or book your own uniquely designed custom private journey to Bosnia and Herzegovina. Chat with a MIR specialist to discuss travel to this intriguing part of the world.