Luxury in Wine Country: Radisson Collection Hotel at Tsinandali Estate
While in Georgia, MIR Vice President Annie Lucas made a short stop to inspect a new hotel in Georgia's wine country. She liked it so much that next time she's planning to stay and spend a lot more time enjoying its amenities.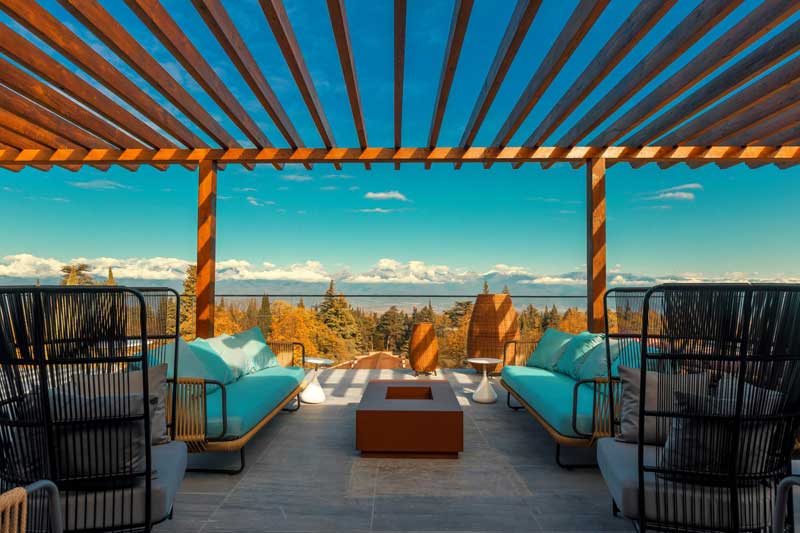 The Radisson Collection Hotel at Tsinandali Estate – located in Kakheti, the wine-growing region of eastern Georgia ­– is one of the finest properties in the country. The designers deserve a shout-out for their attention to preserving history: they expertly blended the original with the modern, with results that can be felt throughout the expansive community spaces. Add in breathtaking views of the Caucasus Mountains – compliments of Mother Nature­ – and the experience here is unlike any other available in Georgia today.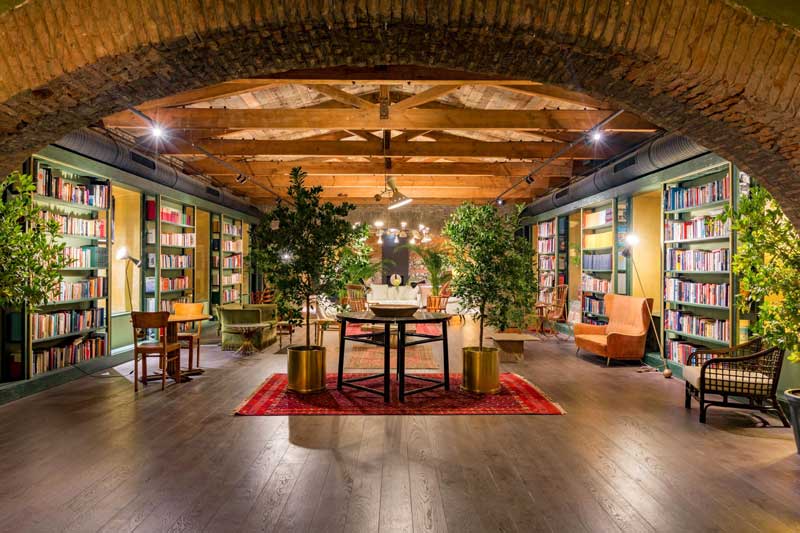 Lovely Public Spaces
But it's really the wonderful public spaces that set this property apart. Designer touches in lighting and furnishings throughout the many indoor and outdoor dining and lounge spaces create a vibe that makes you want to stay for a good long while.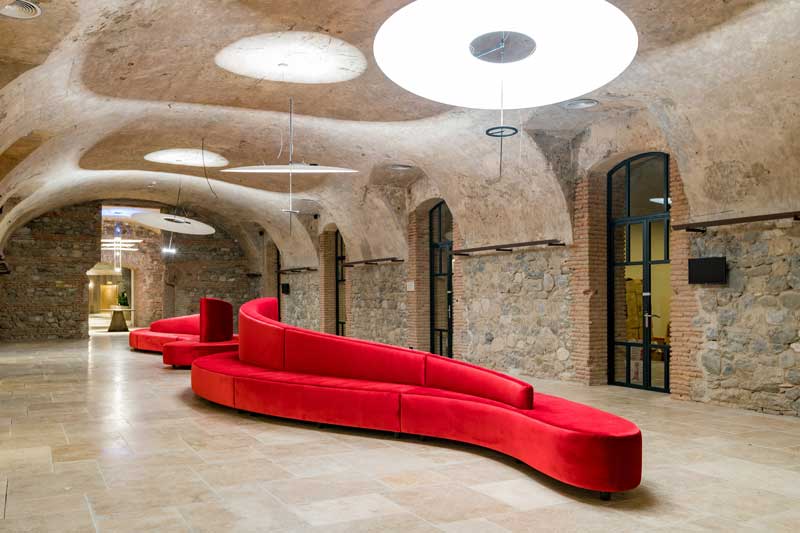 Relaxing Infinity Pool
The spa, sauna, Turkish hammam, and gym facilities on the top floor add to that feeling; but the showstopper is the outdoor deck area with bar and infinity pool. This is definitely the place to be ­– simply awe-inspiring mountain vistas to enjoy from every vantage as you float weightless in the clear water.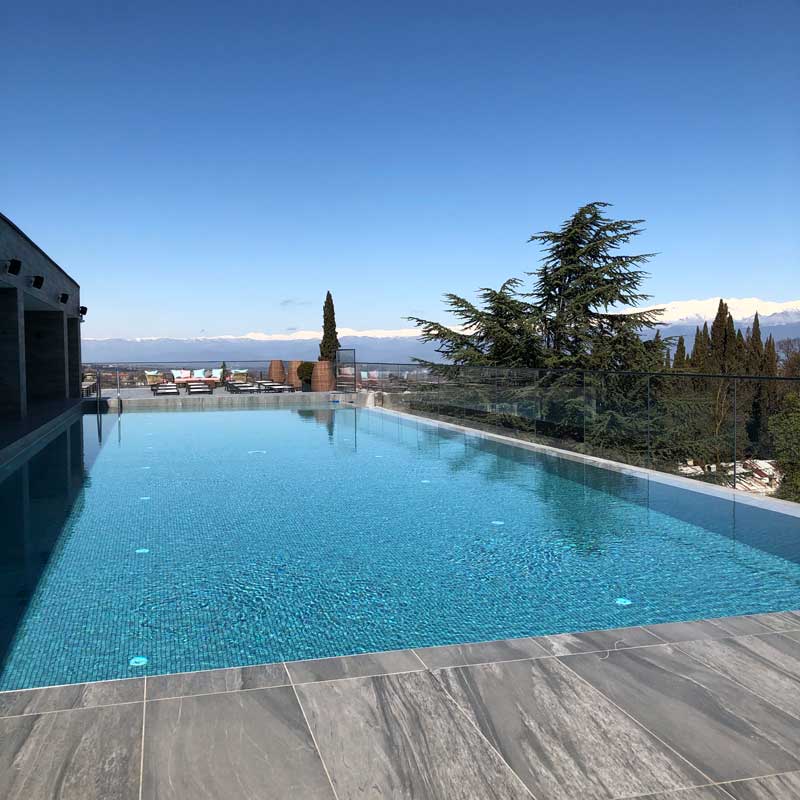 Tasteful Surroundings for Meetings and Events
The meeting and event spaces are either spacious or intimate, and always creative. Facilities range from a grand outdoor amphitheater seating 1,200, to an indoor concert hall with great acoustics, and petite yet fully equipped boardrooms.
Hosting musical events is a specialty of the house, and the inaugural Tsinandali Musical Festival was held here in September 2019. The real secret here is the actual "secret room" – a seemingly solid brick wall that opens to reveal a super-stylish private event space perfect for small receptions and private dinners.
(click image to view larger photo)
Chavchavadze Family Estate and Winery
From the hotel, which is located at one end of the historic Tsinandali Park, a brief walk amidst gorgeous old trees leads you to the lovingly preserved Chavchavadze family summer residence. Once a magnet for intellectuals and aristocrats and the most active winery in the country, today the Chavchavadze family estate includes a house museum, stately gardens, and restored vineyards and winery. A tour here reveals an important part of Georgian history while tracing the lives of Prince Alexander Chavchavadze and his family.
If you visit, inquire about the possibility to see Chavchavadze's original personal wine cellars. Tsinandali was the site of Georgia's first winery, dating back to 1814, and over 15,000 bottles are still preserved here. Just one more essential visit in a country with an 8,000-year-old-wine-heritage (and one which grows 525 varieties of grapes!).
(click image to view larger photo)
Travel to Georgia with MIR
MIR has more than 30 years of unmatched destination expertise and travel planning experience, hand-crafting tours to Georgia and the South Caucasus since 1986.
Fall in love with this part of the world on MIR's small group tours to Georgia:
You can also opt to travel on your dates and at your pace on one of MIR's private independent trips or on a private journey of Georgia, customized to your desired dates and style.
Chat with one of our destination specialists today to start planning your travels!