Travel Inspiration: What's New in North Macedonia
We're in regular communication with our friends and colleagues overseas and appreciate their consistent updates so much, we thought you'd also appreciate a first-hand update from the international MIR network. We are tapping this network of guides, tour managers, partners, and staff in our affiliated ground offices to relate their first-hand accounts from MIR's destinations in our new blog series: Reporting in from MIR Destinations.
Recently, our blog introduced you to several of our tour managers. As the world gradually reopens, you may be wondering what's happening in a specific destination you're planning on visiting sometime in the future. This blog series will provide field reports with detailed updates and conditions on the ground.
Our first set of destination reports came from the region of the South Caucasus and Turkey. This batch is from the Balkans. Read a dispatch from each country in this region:
Reporting in from North Macedonia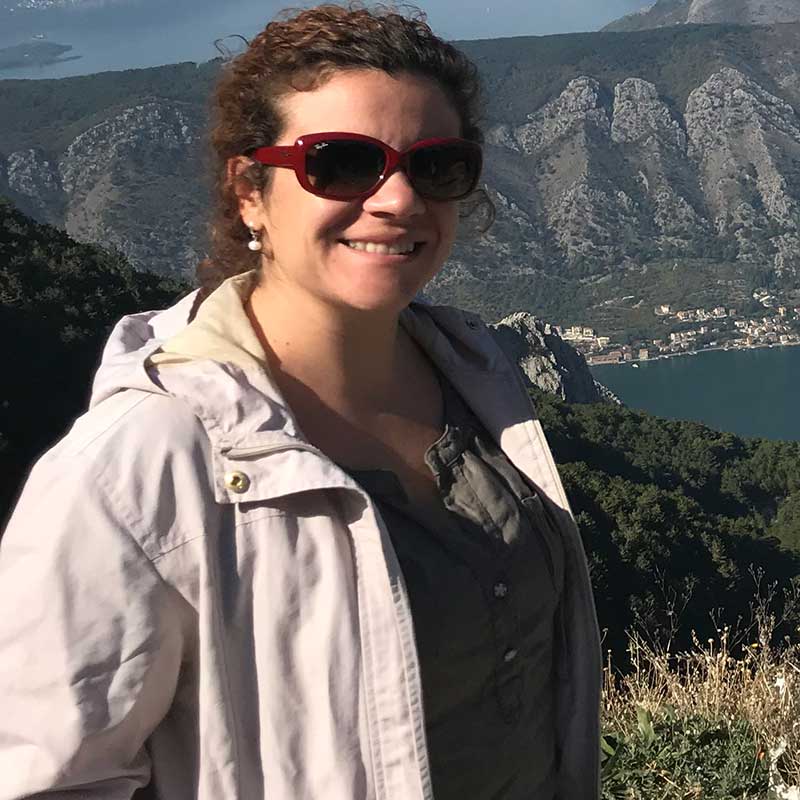 Jenka, Tour Guide and Director of one of MIR's partner offices in the Balkans, reporting in about North Macedonia.
Information current as of September 29, 2020.
1. Let's start with the status of international flights into North Macedonia – what's the situation?
Jenka: The republic of North Macedonia officially reopened its borders for citizens of the U.S., European Union, and everyone else on July 1st without any restrictions (no quarantine or test is required, though airport screenings and temperature scans are conducted). The international airports in Skopje and Ohrid also started operating again on July 1st. Masks are mandatory inside the airports, as well as in enclosed and open spaces throughout the country.
(click image to view larger photo)
Since the July 1st re-opening, international flights have resumed from Vienna (Austrian Air), Zurich (Edelweiss Air), Istanbul (Turkish Air), Belgrade (Air Serbia), and Zagreb (Croatia Airlines). And I should also mention that most businesses, hotels, bars, restaurants, shops, parks, and public transportation have re-opened as well.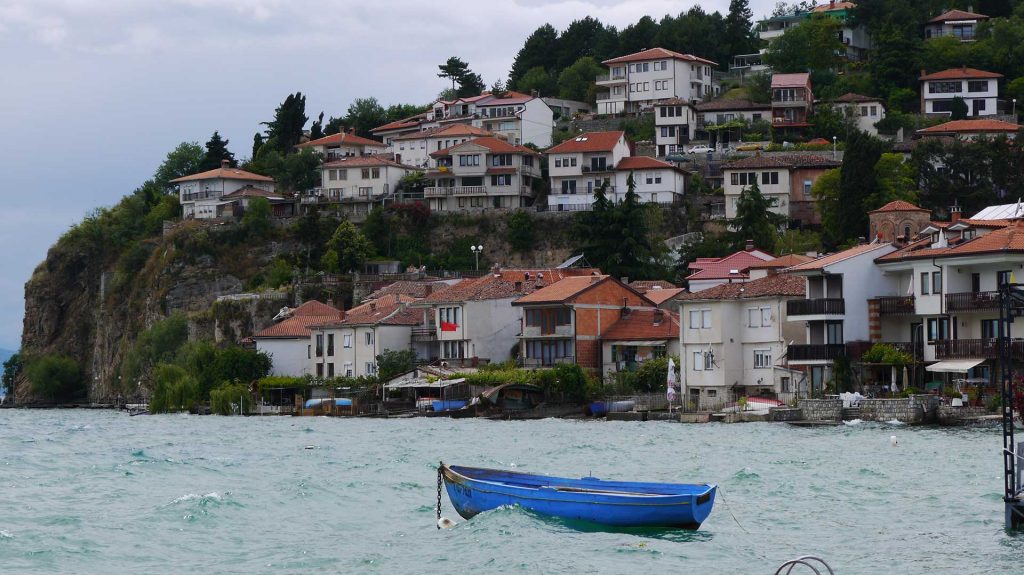 2. What's new in North Macedonia?
Jenka: The Ohrid Summer Festival is considered to be one of the most important events in North Macedonia, and it was able to happen this August. There were classical concerts, opera, theater, and dance performances that were spread out in different parts of the city on open air stages – even at the ancient amphitheater.
This year was the 60th jubilee of the festival and was kicked off with a concert entitled Vocal Pearls – in the footsteps of Ana Lipsa performed by world famous soloists – Marija Jelic, a soprano from Serbia; Dario Di Vietri, a tenor from Italy; Ivan Tomashev, a bass from Serbia; and Amanda Stojovic, a mezzo-soprano from Montenegro – accompanied by Milivoje Velic on piano. Ana Lipsa Tofovic is known as the first Macedonian Carmen, and was among over 300 artists from 19 different countries who performed during the festival.
(click image to view larger photo)
3. How strong is the USD these days?
Jenka: The exchange rate with the USD has been stable for a while, usually varying between 56-58 Macedonia Denars to the USD. Right now, the exchange rate is about 52 denars to the dollar. The value of the dollar still goes quite a long way here, especially when compared to other Balkan nations (other than Kosovo) or to Europe.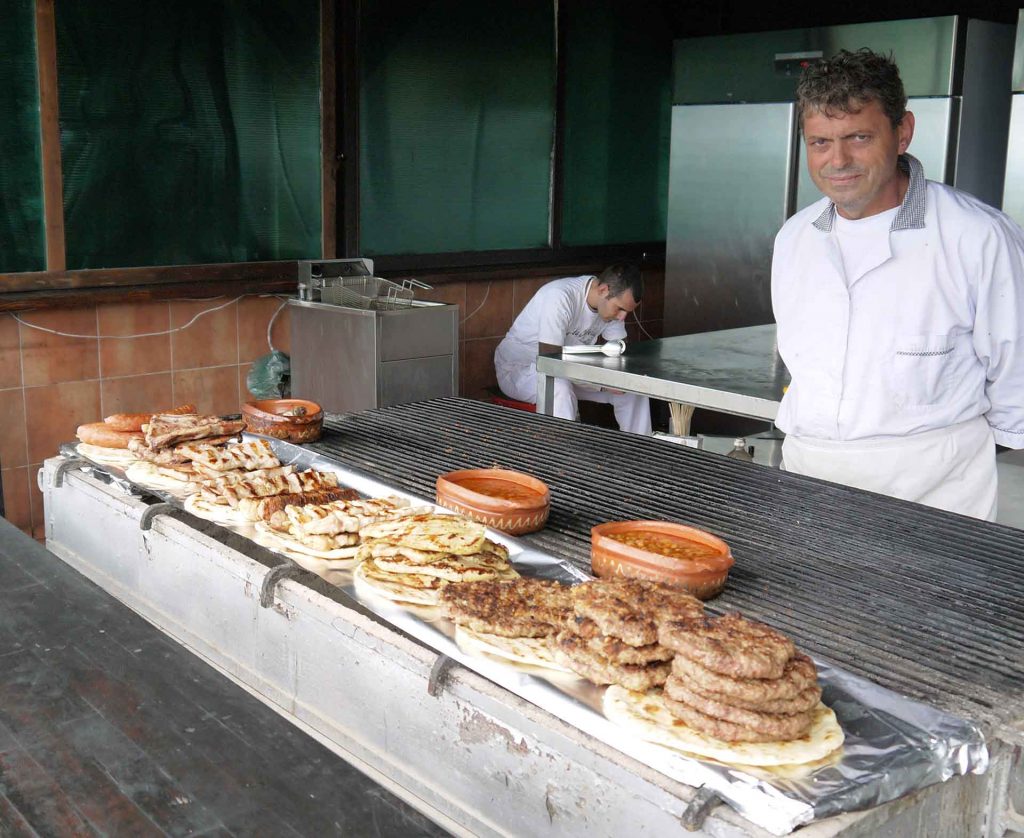 4. What's the first dish and/or beverage you most like to introduce visitors to?
Jenka: North Macedonian cuisine is very rich, with influences from the Mediterranean and Middle East. Because of this, it's known for its diversity. Tomatoes and cucumbers are especially loved here and are used in almost every salad. Red peppers are also great and are either roasted or baked to make ajvar. Ajvar is a condiment made from red bell peppers and oil, eaten as a spread on bread or as a side dish. It is cooked every year from the end of August until September and beginning of October in almost every family.
(click image to view larger photo)
Another specialty in North Macedonia I would recommend is tavce gravce, fresh beans baked in a pot and mixed with meatballs and spices. Another very tasty food would be zelnik, a pie usually stuffed with cheese, sorrel, and meat that is fried and semi-crispy on the outside, but soft and tender inside.
(click image to view larger photo)
And of course, I would have to recommend the traditional rakija, a brandy made from grapes that is ubiquitous to the region, and mastika, an ouzo-style aperitif seasoned with mastic and served over ice.
North Macedonia – Southeast Europe's Balkan Crown Jewel