Travel Inspiration: What's New in Montenegro
We're in regular communication with our friends and colleagues overseas and appreciate their consistent updates so much, we thought you'd also appreciate a first-hand update from the international MIR network. We are tapping this network of guides, tour managers, partners, and staff in our affiliated ground offices to relate their first-hand accounts from MIR's destinations in our new blog series: Reporting in from MIR Destinations.
Recently, our blog introduced you to several of our tour managers. As the world gradually reopens, you may be wondering what's happening in a specific destination you're planning on visiting sometime in the future. This blog series will provide field reports with detailed updates and conditions on the ground.
Our first set of destination reports came from the region of the South Caucasus and Turkey. This batch is from the Balkans. Read a dispatch from each country in this region:

Reporting in from Montenegro
Information current as of October 5, 2020.
1. Let's start with the status of international flights into Montenegro – what's the situation?
Dragana: At the moment here in Montenegro, there are several airlines that connect us to western Europe: Montenegro Airlines, Austrian Airlines, Ryanair, Wizz Air, etc. with regular flights to Paris, Rome, Vienna, Berlin, Brussels, London, Frankfurt, Zurich, and Belgrade to name a few. Turkish Airlines is our connection to the Middle East, flying via Istanbul year-round.
Also, EasyJet recently announced the launch of a new service to Tivat (located on the Bay of Kotor in southern Montenegro) for next summer. The airline will operate seasonal twice-weekly flights from the Milan Malpensa Airport to Tivat every Monday and Friday starting June 28, 2021 through the summer. They are also expected to start flying between Berlin, Germany and Tivat, Montenegro in 2021.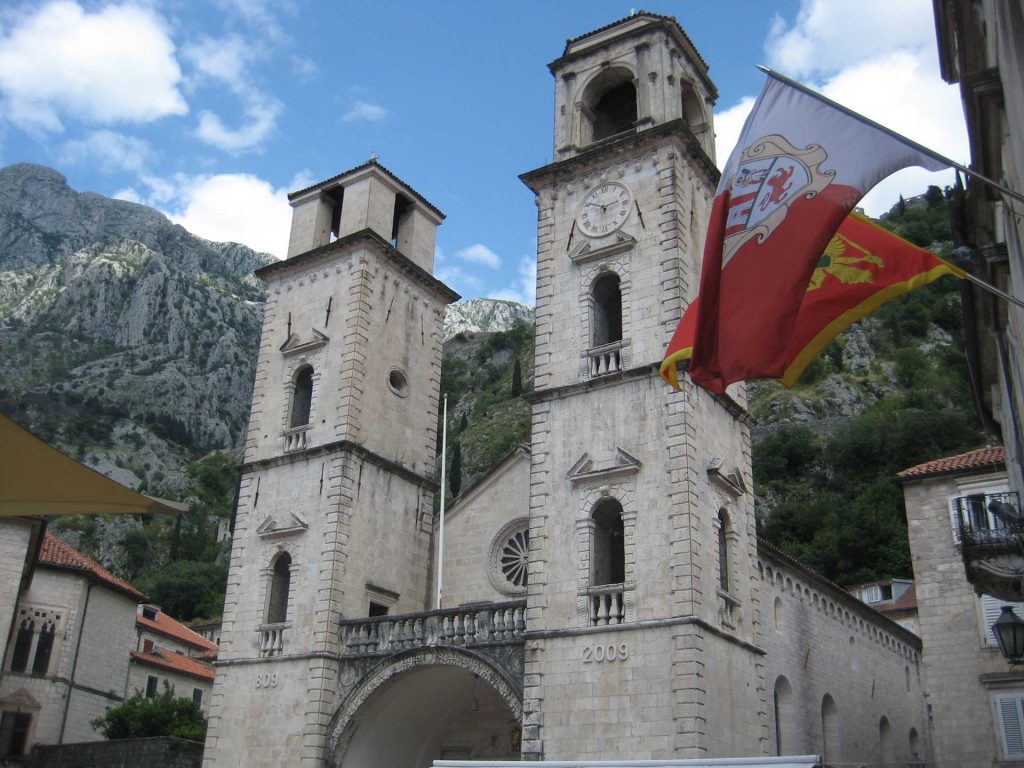 We have reopened our borders to tourists from more that 130 countries – and the U.S. is among them! U.S. citizens are permitted to enter Montenegro with a negative PCR test for the coronavirus not older than 72 hours, or a positive coronavirus antibody test result (of the IgG class obtained by an ELISA serologic test) not older than 72 hours. Children up to the age of 5 do not need a test. And travelers must not have stopped, nor transited through, countries that are not permitted to enter Montenegro within the previous 15 days. So as you can see, things are slowly moving forward, and we hope our borders will reopen to more and more countries as air traffic starts to recover.
Airports and local airlines are also putting the health of their passengers and employees first by enforcing all rules and restrictions including obligatory wearing of face masks. COVID 19 tests aren't available at the airports yet, so be sure to get tested prior to arrival if necessary. Many restaurants, bars, hotels, and attractions have reopened, with new health and safety measures in place. Face masks are mandatory both outdoors and indoors throughout Montenegro, including for children older than 7 years. The exception to this is on beaches and in national parks, provided that physical distancing and previously prescribed measures are respected.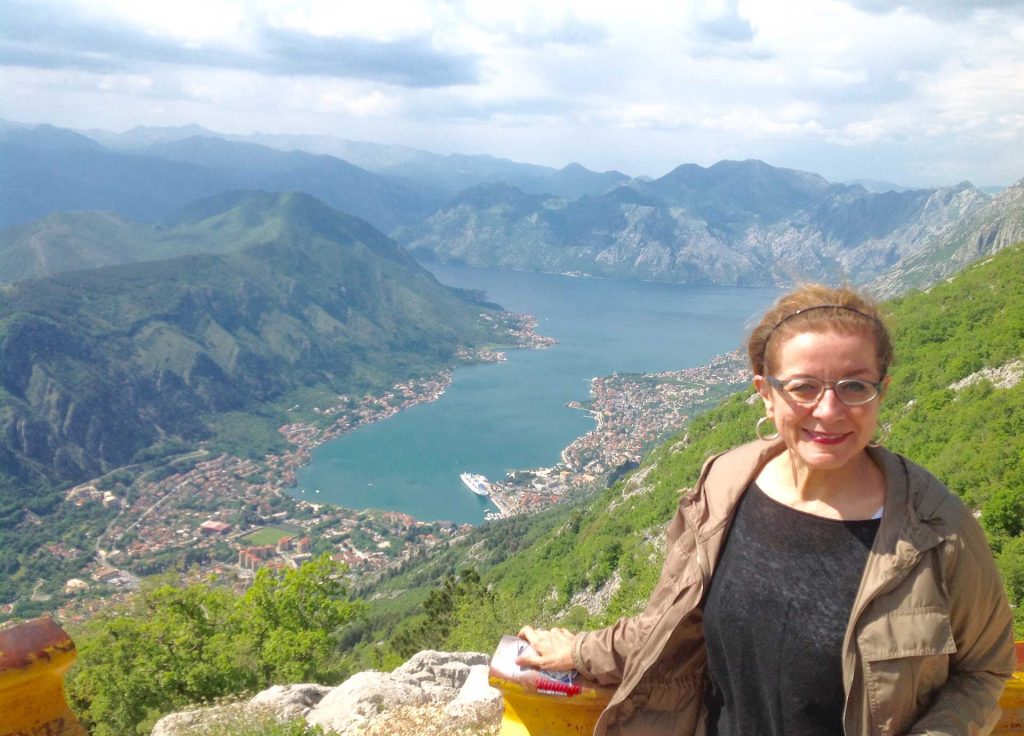 2. What's new in Montenegro?
Dragana: Although the world has been slowed down, we didn't stand still. Here in Montenegro we did our best to take this time to improve our infrastructure. Several roundabouts were built on the main road from Tivat to Kotor to help improve traffic, and a pedestrian underpass was built from Kotor's port to the old town that will significantly improve traffic in this busy area which is so helpful for when tourism is back at higher levels.
In terms of hotels, there are two luxury properties opening within the next year or two that we are excited about. We are proud to say that the first One&Only resort in Europe is coming to Montenegro. Located at the elegant entrance to Boka Bay close to the two historic, medieval towns of Perast and Kotor, the One&Only Portonovi will be a vital part of the new luxury lifestyle development that is helping to catapult Montenegro into the spotlight. The opening is scheduled for March 21, 2021 – fingers crossed.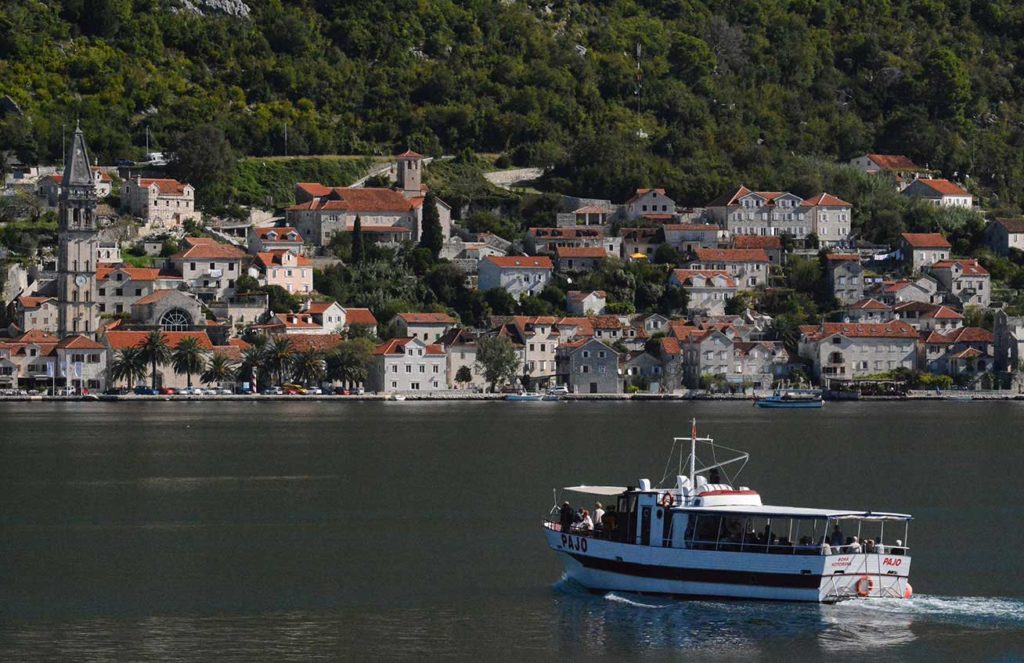 And Aman Hotels has launched a sister brand – Janu – and we are excited that one of the three initial properties will be in Montenegro! Janu Montenegro is scheduled to launch in 2022 and will be located near Aman Sveti Stefan. If you're familiar with these brands, you know they are on the highest level for service, and the new Janu brand will also will focus on community and social experiences. I guess we'll find out exactly what that looks like when they open!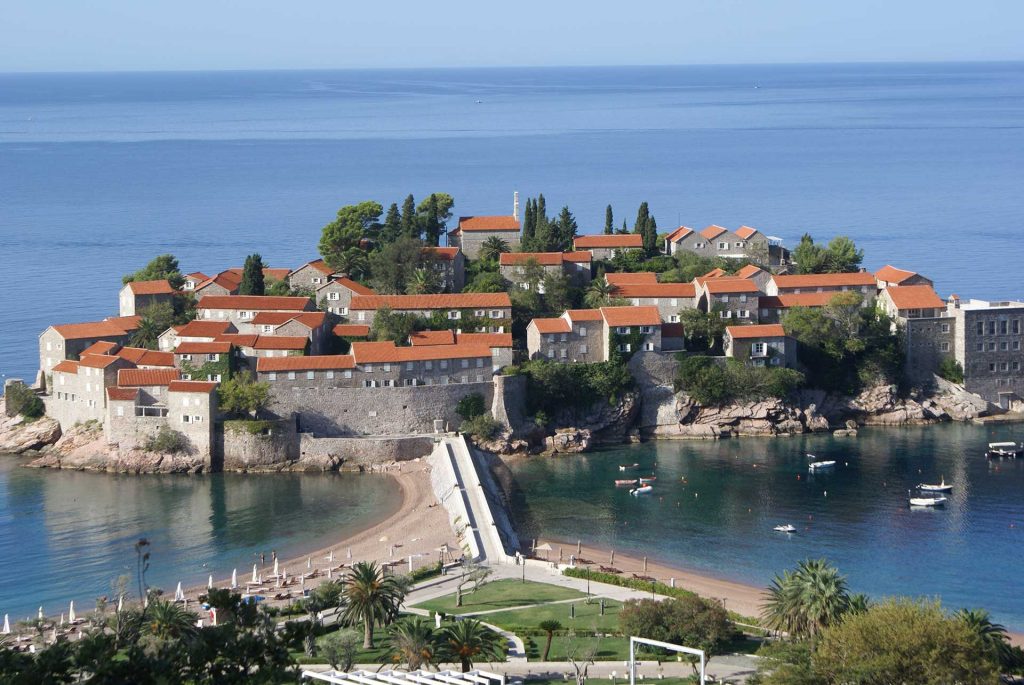 We're not surprised that such prestigious hoteliers have chosen Montenegro, given that it is known for its untouched nature, clear blue waters, and clean air – a great destination for those who crave the outdoors, natural landscapes, and nature-oriented escapes. These days, this has been even more important and apparent, since you can truly enjoy it all with little to no crowds, no masses of cruise travelers, and less traffic.
(click image to view larger photo)
3. How strong is the USD these days?
Dragana: Since Montenegro uses the Euro as its currency, the rate varies depending on the global financial markets. At the moment the exchange rate is about .85 euros to the dollar.
In general, Montenegro fits in the middle in terms of value. Montenegro is a less expensive destination than either Slovenia or Croatia, but generally more expensive than other Balkan nations including Serbia and Albania; and noticeably more than Kosovo, North Macedonia, and Bosnia.
(click image to view larger photo)
4. What's the first dish and/or beverage you most like to introduce visitors to?
Dragana: Montenegrins are known as generous hosts and like to offer guests the best food and drinks we have to make them feel welcomed and like part of our family. This tradition is embedded in all of our national dishes.
Some of our most authentic specialties that I like to introduce guests to are Njeguši pršut, or Njegusi smoked ham. It is made in the small village of Njegusi, which is located on the slopes of Mount Lovcen. The specific flavor and aroma of this ham is due to a combination of the area's microclimate, sea salt, and the wood that is used to smoke it. It's usually served with the famous cheese of Njegusi, which is stored in a cold, dry place for up to 3 months before serving. It is delicious! Njegusi smoked ham and cheese are served in almost all national restaurants and can be bought at local markets – but the best way to taste it is in local taverns (home restaurants) in the village of Njegusi, where the owners can show you the smoke room and explain the production process.
After trying smoked ham and cheese from Njegusi, I would have to recommend following it with Njegusi steak. This cutlet is made of a veal or pork schnitzel and filled with Njegusi prosciutto and cheese. It's excellent!
(click image to view larger photo)
For those who prefer fish, I'd recommend Skadar Lake carp. There is a long tradition of catching and preparing fish from Skadar Lake. There are a couple of ways we prepare carp – deep fry it in vegetable oil, grill it, roast it with dried fruits, etc. It's only important that the carp is freshly caught from Skadar Lake, since this is the only place in Montenegro where carp lives in natural conditions – in clear freshwater where it feeds on natural food sources and is caught straight from its wild habitat. This is what makes it taste so delicious!
(click image to view larger photo)
And every true Montenegrin would drink rakija as an aperitif, the distilled brandy from grapes. So if you are offered one, be sure to accept it and try it. It is tradition. Also, be sure to try our local wines, especially vranac – a deeply colored red wine whose name translates roughly to 'strong black,' giving a good indication of the wine's character.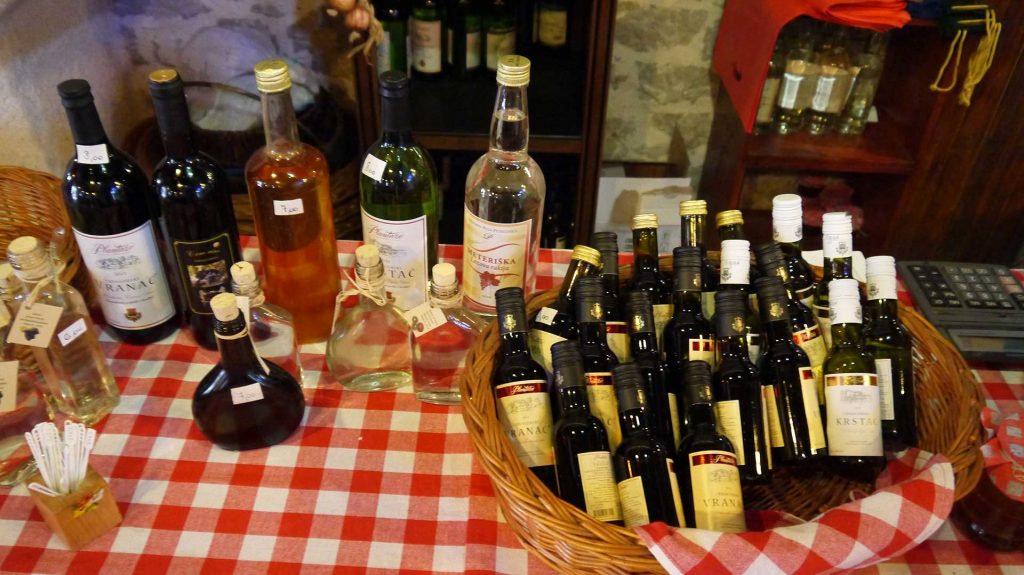 Montenegro – Bountiful and Beautiful
Although Montenegro is one of the smallest nations in the world, it lays claim to a bountiful culture, stunning natural landscapes, and centuries of intriguing history. Its 183 miles of fluted Adriatic coastline draw sun worshippers from all over Europe while its mountains, lakes, and rivers attract skiers, climbers, birders, and photographers.
Whether you're thinking of traveling sooner or later, don't miss out on the natural splendor of Montenegro. Check out all the travel options for yourself.
Questions about travelling in Montenegro? Joanna Millick loves planning trips throughout Montenegro and is happy to chat anytime.
No matter your travel style, there's a Montenegrin adventure that's right for you.