Travel Inspiration: What's New in Albania
We're in regular communication with our friends and colleagues overseas and appreciate their consistent updates so much, we thought you'd also appreciate a first-hand update from the international MIR network. We are tapping this network of guides, tour managers, partners, and staff in our affiliated ground offices to relate their first-hand accounts from MIR's destinations in our new blog series: Reporting in from MIR Destinations.
Recently, our blog introduced you to several of our tour managers. As the world gradually reopens, you may be wondering what's happening in a specific destination you're planning on visiting sometime in the future. This blog series will provide field reports with detailed updates and conditions on the ground.
Our first set of destination reports came from the region of the South Caucasus and Turkey. This batch is from the Balkans. Read a dispatch from each country in this region:
Reporting in from Albania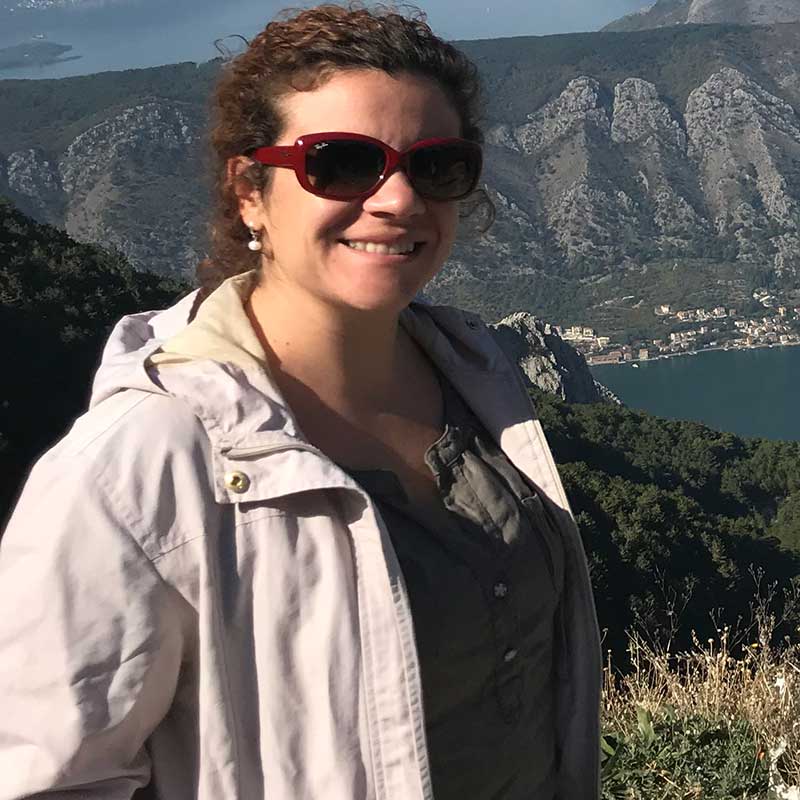 Jenka, Tour Guide and Director of one of MIR's partner offices in Albania, reporting in from Tirana.
Information current as of October 1, 2020.
1. Let's start with the status of international flights into Albania – what's the situation?
Jenka: Authorities in Albania started to gradually lift restrictions imposed due to the coronavirus (COVID-19) on June 1st. The general curfew and travel restrictions within the country were removed at that time, and most businesses were re-opened. All of the land borders with neighboring countries (North Macedonia, Kosovo, Greece, and Montenegro) were re-opened as well.
International flights to and from Albania resumed on June 15th, and maritime transportation has resumed as well. The main airlines that resumed their flights to/from the Tirana Mother Teresa International airport are Turkish Airlines (Istanbul), Austrian Airlines (Vienna), Alitalia (Rome), Lufthansa (Frankfurt), British Air (London), Air Serbia (Belgrade), and Aegean (Athens).
Visitors from the U.S., European Union, and beyond can visit Albania now. There are temperature checks done at the airport on both arrival and departure, but no quarantine is required for any travelers arriving into Albania.
I've personally been traveling all around Albania this year – from North Albania up in the Alps, a fantastic natural region with the picturesque villages of Lepushe and Vermosh; to the South along the 'Riviera' through the little towns of Borsh, Qeparo, and Himara. Yesterday, I explored the medieval town of Kruja and felt I had the place virtually to myself!
(click image to view larger photo)
2. What's new in Albania?
Jenka: One exciting development that happened earlier this year is that Albania, along with North Macedonia, moved a step closer to EU membership. On March 25th the European Union decided to open accession negotiations with Albania and North Macedonia; and on July 1st, the European Commission presented a draft of their negotiating framework to the EU member states. Once the member states adopt this, the rotating Presidency of the Council of the European Union will present it in the first inter-governmental conference with each country, marking the formal start of the accession negotiations.
The road to EU membership has been very long for us – Albania first applied for membership in 2009! We've had to make fundamental reforms to our rule of law, economic development, and to our democratic institutions and public administration in order for accession negotiations to finally start. It's a truly exciting time for us!
Something else to mention is that the Gjirokastra National Folklore Festival, which takes place in Albania every 5 years and was scheduled for September 2020, has been postponed to May 1-8, 2021 due to the pandemic. This festival is considered to be the most important cultural event in Albania and showcases traditional music, dance, and dress from Albania, lands inhabited by Albanians throughout the Balkans, the Albanian diaspora, and Albanians from southern Italy known as Arberesh. The festival takes place inside the ancient fortress of Gjirokastra, overlooking the old city, Drinos Valley, and Gjere Mountain.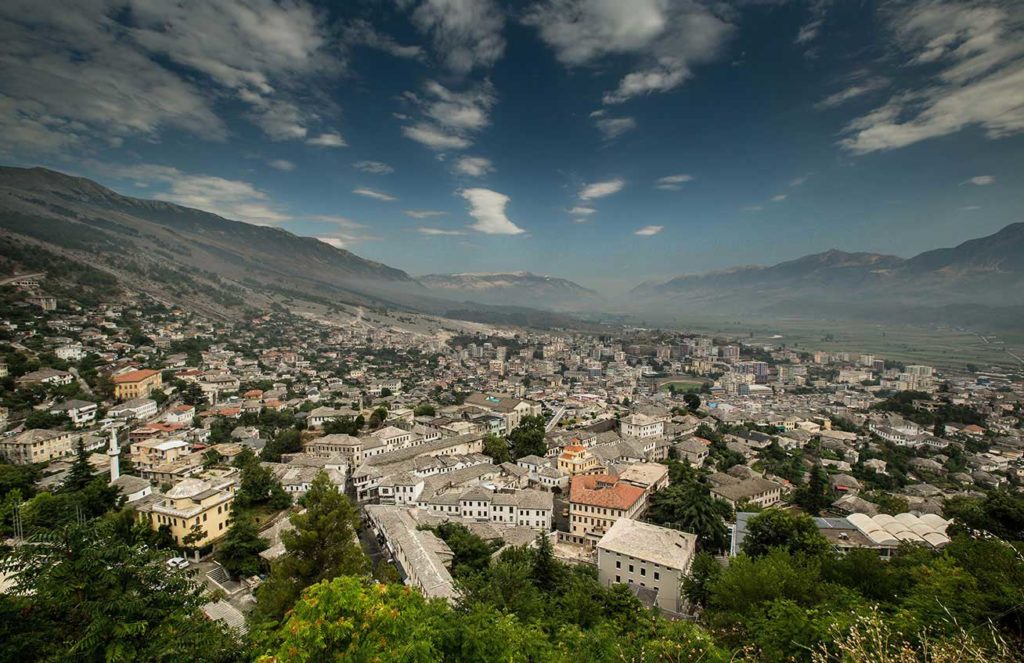 3. How strong is the USD these days?
Jenka: Since the COVID-19 crises, the Albanian currency (lek) has depreciated by almost 7%. In comparison with the USD, the exchange rate has varied between 105 to 110 lek to the dollar over the past three years. It is currently around 104 lek to the dollar. Albania is a very good value overall for foreign visitors, especially when compared to other parts of Europe.
(click image to view larger photo)
4. What's the first dish and/or beverage you most like to introduce visitors to?
Jenka: Coming from Tirana in central Albania, of course I have several recommendations. But let me say a few words in general about Albanian cuisine and what makes it unique. Different civilizations that have passed through Albania – Greeks, Romans, Slavs, Ottomans. The Ottomans were present until 1912, so we believe that the roots of our cuisine come from this heritage. Nearby Italy and Greece have also added their influence, so now we have a modern cuisine that is both diverse and simple.
Should you travel to the Albanian Alps, you would have meat and vegetables along with home-produced smoked ham, feta cheese, pickled cabbage, and bread. But along the coastal area, a lot of fish and seafood are prepared similar to Italian cuisine. Many people don't know that Albania is actually a bit of an up-and-coming foodie destination; its becoming increasingly known for its farm-to-table sustainable dining options throughout the country, taking advantage of the extensive variety of produce and cuisine.
Personally, I would recommend a stew called Fergese. It's made with tomatoes, onion, garlic, peppers, chunks of meat, and ricotta cheese. It's quite tasty either with or without the meat, and with toasted bread.
Another special dish of central Albania that should not be missed, in my opinion, would be Tave Kosi – a casserole with eggs, yoghurt, lamb, and red and black pepper.
And I would also have to recommend our local Albanian raki. This is a type of brandy that you find in other parts of the Balkans as well. It's mostly produced by grapes after passing through a distillation process, but it can also be made from plums or mulberries.
(click image to view larger photo)
Albania – Ancient Roots and Bright Future