Traveler Spotlight: What It's Like to Travel to Georgia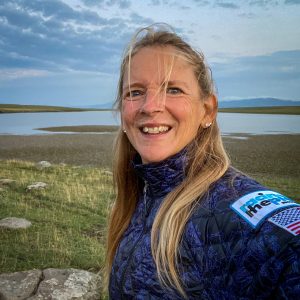 Seattle's Beth Whitman, women's travel expert and author of Wanderlust and Lipstick: The Essential Guide for Women Traveling Solo, traveled to the Republic of Georgia in August 2021 and shares her impressions with us.
Beth is also an extremely accomplished runner and headed to Georgia to run 155 miles/250k over seven days across the southern part of this gorgeous country as a participant of the Racing the Planet: Georgia event, which drew runners from around the globe.
Before and after the race, she also took a bit of time to tour the capital of Tbilisi and spend a night in a country village inn with MIR.
---
How is it traveling these days?
Truth be told, traveling is a bit of a mixed bag these days. Depending on where you're going, you might find that things seem busier. But it's probably not because there are more tourists. Instead, it's likely because there is less staff to handle customers and, because of social distancing, there's less space to accommodate those who are traveling.
As an example, while there may be fewer people at the airport, it takes just as long, if not longer, to get through airport security. There are also fewer places to sit in waiting areas and in lounges, so you may not find a comfy spot to wait for your departing flight.
Once at your destination, you might find that some activities and restaurants have closed since Covid and, if they are open, there might be restrictions (such as take-out only) that you weren't expecting.
What was it like at the airports?
I'm one to always arrive early for my flights and we did so for our flights to and from Tbilisi. We flew from Seattle to Chicago and then connected to Turkish Airlines to Istanbul and from there on to Tbilisi. Everything went as planned, thankfully.
On the return, it was a good thing we arrived to Tbilisi airport early because extra paperwork at the airport for a health questionnaire took some time and we just barely made the flight to Istanbul! Other than that, things were orderly and seemed to move at a reasonable pace.
What was it like entering Georgia?
The process to get into Georgia was quite easy. While we did need proof of vaccination, a negative PCR test is not required if fully vaccinated. We did have them both and were asked for both when we checked in for our international flights. Nothing was required upon arrival, and our bags arrived safe and sound.
What was it like traveling in Georgia as a tourist right now?
Traveling in Georgia in August, 2021 was quite easy. People were respectful of the indoor mask mandates, wearing them in public spaces (hotel lobbies, malls, restaurants, taxis). Not having been there before I don't know how many tourists one might normally encounter, but it seemed very manageable in terms of getting restaurant reservations and availability in terms of accommodations.
How was the food?
Oh my gosh, the food! I was really pleasantly surprised by how delicious Georgian food is. I'm a vegetarian and am not always confident that I'm going to find fresh and delicious food when I travel, but I certainly did throughout the country. I enjoyed the cooking class MIR arranged and am still missing my daily khachapuri (cheese-filled bread) and lobiani (bean-stuffed bread)!!
(click image to view larger photo)
Any advice for those thinking about a visit to Georgia right now?
As long as there are no restrictions on travel, I would think this would be a great time to travel to Georgia with it having fewer tourists but still many opportunities to enjoy restaurants, cafes, and the beautiful sights.
(click image to view larger photo)
Consider getting outside the capital into the countryside. A highlight for us was a visit to Qedeli Village near Signagi at the Lost Ridge Inn, Brewery, and Ranch. We spent one summer night in this hotel and felt so comfy we didn't even venture 'downtown' to nearby Signagi – we ate lunch and dinner at the café and rode horses at sunset. Our room was luminous, quiet, and air-conditioned. The property has a lot of open space with many hammocks and swings to relax in the garden atmosphere. Good breakfast and accommodating staff. Probably the best place to stay in Signagi!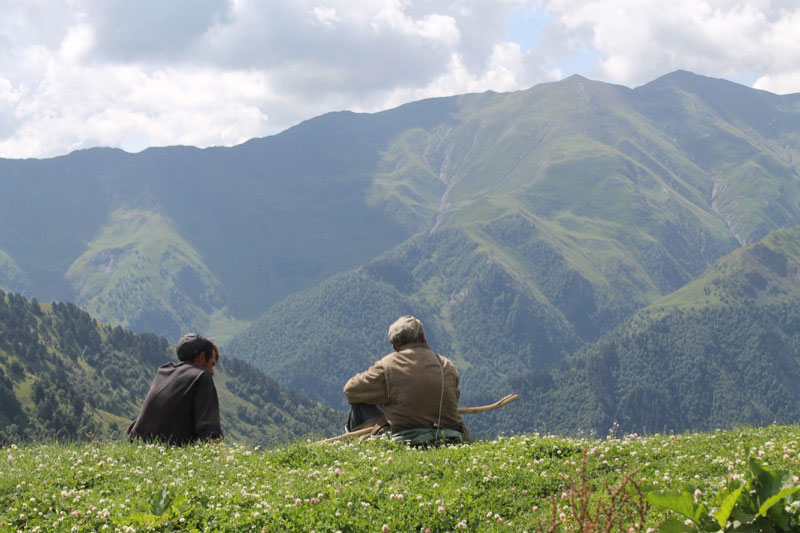 Travel to Georgia with MIR
MIR has more than 30 years of unmatched destination expertise and travel planning experience, hand-crafting tours to Georgia and the South Caucasus since 1986.
Join our small group tour A Taste of Georgia: Wine, Cuisine & Culture. Meet with chefs, winemakers, artisans, and musicians as you sample the food, wine, warm hospitality, and living traditions of this ancient country.
You can also explore the history and cultural traditions of Georgia and the other South Caucasus countries – Armenia and Azerbaijan – on one of these small group tours or rail journeys by private train:
Or, opt to travel on your dates and at your pace on a private journey of Georgia, customized to your desired dates and style, or on one of MIR's private flexible independent trips:
Chat with one of our destination specialists now!