A Year of Celebrations: Holidays, Festivals and Special Events to Add to Your Travel Calendar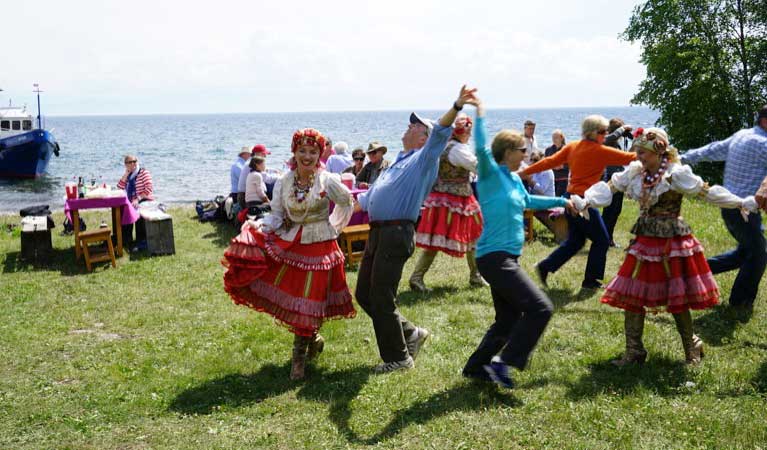 We love a good reason to party. Our 2020 calendar is already filling up with festivals and special events to rejoice over. No matter where or how you want to celebrate your birthday, anniversary or latest grand achievement, MIR has the destination expertise and experience to help you mark the special occasion on a trip to any of our legendary destinations along the Silk Route, the Trans-Siberian Railway, through Siberia, Mongolia, the Balkans, the South Caucasus, and beyond.
Looking to add a celebration or festival to your own calendar, and add some revelry to your next trip? Here are a few ideas:
January
---
Harbin Ice Festival in China
China's incredible Snow and Ice Festival usually begins in Harbin around January 5 and lasts for a month, but it has been known to begin earlier and last as long as the cold weather holds out. Harbin, farther north than Vladivostok and much colder, has been hosting these annual events since 1983, but ice festivals have been held since Manchu times, when the ice-block sculptures were lit by candles.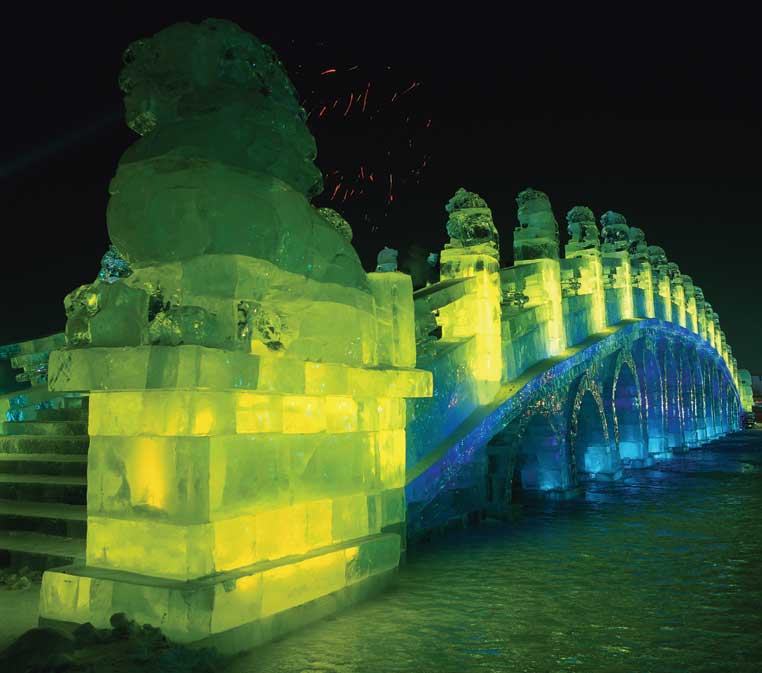 During the light of day – from four to six hours at this latitude – you can wander around Snow Island among the gigantic creative snow sculptures carved from huge piles of snow by teams from all over the world. As night falls, the action begins across the bridge on the Ice Festival grounds. Ice blocks cut from the Songhua Jiang River are stacked on top of each other with lights embedded in them, to create Russian churches, Thai palaces and Chinese pagodas. An enormous model of the Great Wall might double as an ice slide, and the whole place glows like Las Vegas.
New Year's in Vienna by Private Train
Celebrate New Year's Eve in the capital of Austria – sophisticated Vienna. Take a romantic horse-drawn carriage ride to a local palais for a champagne reception, enjoy a special New Year's dinner, and take in the city's holiday fireworks display.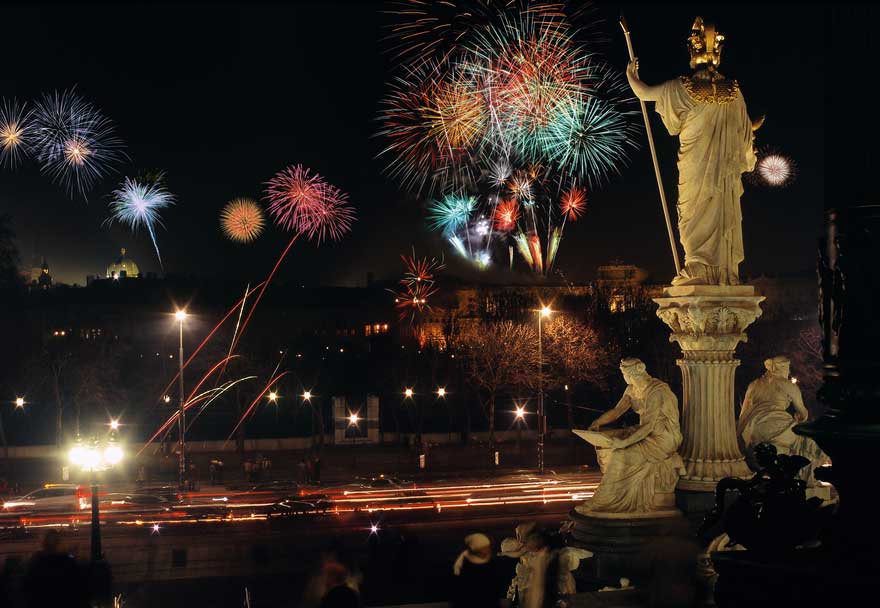 Enjoy the pleasures of Old World rail travel as you glide in style on a circular route from Budapest, Hungary, where layer upon layer of civilizations have flowered and faded, and on to a date with a brilliant New Year's celebration in magnificent Vienna. Continue through the hip Czech Republic and green and friendly Slovakia, stopping in the medieval city of Kosice, declared a European Capital of Culture in 2013, and ultimately arriving back where you started, in beautiful Budapest. Encounter four countries and five UNESCO World Heritage Sites along the rails as you roll from one fascinating city to the next. Departure dates: December 28, 2020-January 5, 2021 (tour details and photos)
February
---
Valentine's Day
Celebrate Valentine's Day by traveling on a hand-crafted trip. You could choose a rugged trip to Siberia or a romantic jaunt through Western Russia on a custom private tour, which could include a stay at Moscow's romantic and historic Metropol Hotel just across from the Bolshoi Theater, a short walk from Red Square.
Or, perhaps a trip to Croatia and a visit to the Museum of Broken Relationships is more your style?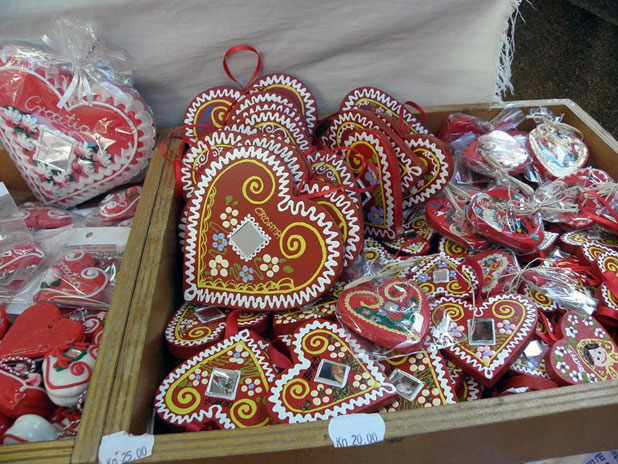 Maslenitsa in Yaroslavl
Maslenitsa, or Pancake Week, is a favorite Russian holiday, marking both a pagan springtime rite and, similar to Carnival, a last fling before Lent prohibits all pleasurable things.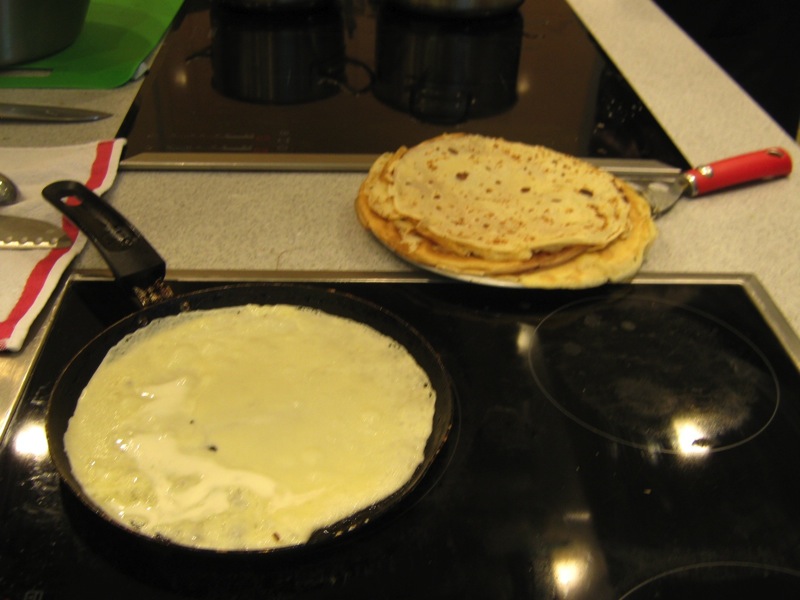 The biggest celebration is in historic Yaroslavl on Russia's Golden Ring, the main Maslenitsa city in Russia. At the History Museum of Yaroslavl, you can dive into the celebrations of the holiday. Here they re-create all the old traditions of Maslenitsa, such as horse riding, singing, sledding, jumping through bonfires, playing "King of the Mountain," riding in horse drawn sleighs, and of course, making and eating huge piles of pancakes.
Buryat Buddhist New Year in Siberia
Around the shores of great Lake Baikal in south central Siberia, the indigenous Buryat people enjoy a New Year's celebration that lasts an entire month. Called Sagaalgan, "White Month," the holiday is a hybrid of shamanist and Buddhist traditions, and it begins just before the Lunar New Year.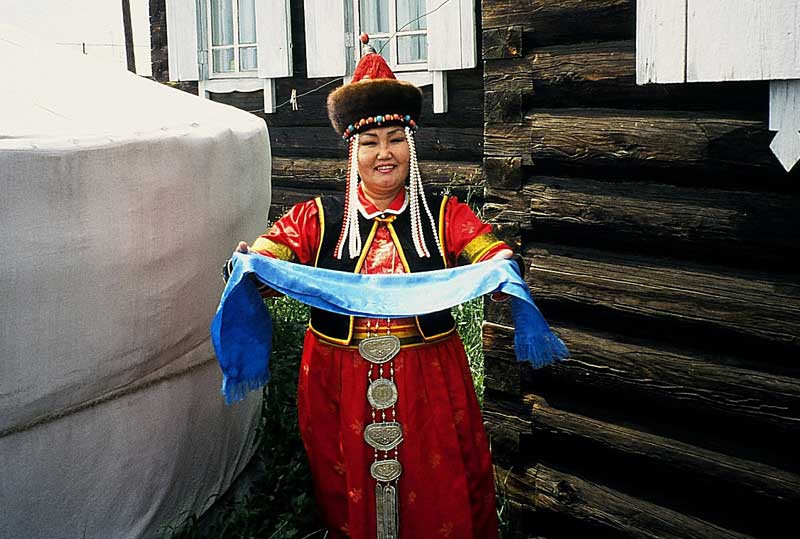 March
---
Navruz in Central Asia
The tradition of Navruz started as a Zoroastrian festival to celebrate the spring equinox. Ancient people closely followed the celestial cycle and noticed that when the hours of daylight started to equal the hours of darkness, the seasons changed and new life was born.
In Uzbekistan, the observance starts a few days early, with a khashar or community service project. People come together to clean and decorate their towns in preparation for the holiday. The day of Navruz, Uzbeks eat sumalyak, a dish made of wheat grain sprouts, which symbolizes eternal life, and wheat grain. Traditionally, sumalyak is prepared only once a year and by women. As the dish cooks, women stay up late in the night, stirring the pot of grains, while talking, singing and dancing.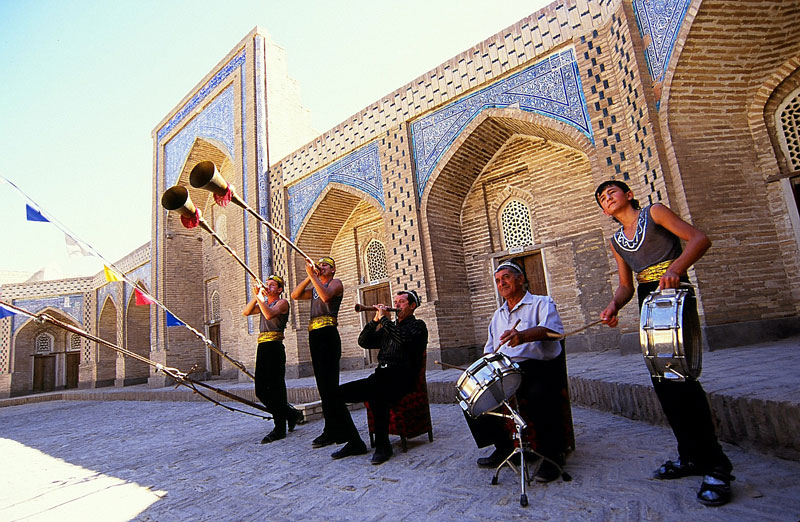 In 2020, you can celebrate Navruz in Uzbekistan on MIR's small group tour Backstreets & Bazaars of Uzbekistan. Taste your way through the vibrant heart of the Silk Road, during the height of the Uzbek New Year, Navruz.
No matter what time of year you want to travel, MIR has a variety of small group tours and rail journeys to places that celebrate Navruz, such as Central Asia. You can also book a custom private journey.
April
---
Earth Day
Celebrate Earth Day with a hike on the Great Baikal Trail – a series of trails encircling Siberia's Lake Baikal, the deepest and oldest lake on earth.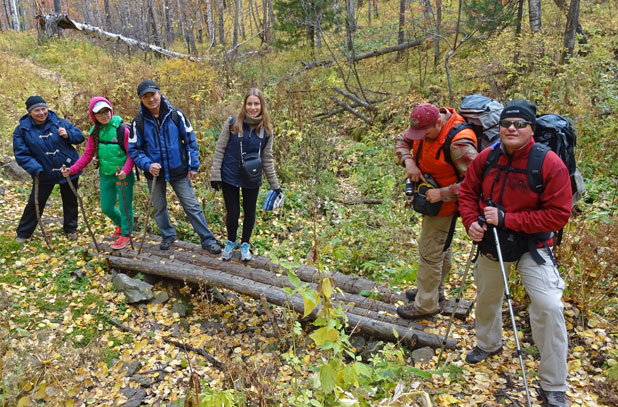 MIR can make all the travel arrangements for you to explore the longest section of the trail (and the easiest to get to), running from Listvyanka to Bolshoye Goloustnoye, a small town about 34 miles north along Lake Baikal. The hike usually takes three days, and is characterized by swift transitions between steep coastal bluffs, sandy beach, and deep forest. There are guesthouses or homestays available at little villages in the evenings, and you can get back to Irkutsk by boat or bus from trail's end in Bolshoye Goloustnoye.
You can experience the wildness of Lake Baikal on MIR tours to this UNESCO-listed lake on the Trans-Siberian Railway, and on small group tours through Russia, Siberia and the Russian Far East. You can also book a custom, private journey.
May
---
Food and Beer Festivals in Prague
May is Czech Republic's season to celebrate consumption – both the three-day Prague Food Festival and the two-week Prague Beer Festival take place this month.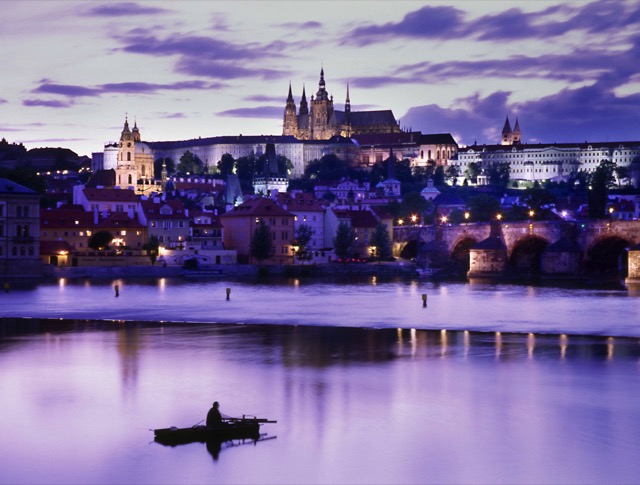 The Prague Food Festival, which will likely be from May 24-27 in 2020, offers a weekend of fine Czech and international cuisine at an affordable price. Since 2006, Prague chefs have offered foodies a specially curated menu of soups, appetizers, main courses, and desserts, as well as workshops and demonstrations. In 2018, a day's entrance fee was $26.
Prague's Beer Festival strives to live up to the reputation of the Czechs as the world's top beer drinkers ­– for 23 consecutive years, the Czechs have drunk more liters per capita than any other country in the world. The festival features brews from all over the country, as well as food that begs for beer. In 2020 it will likely be held in mid to late May.
Book a custom, private trip to the Czech Republic for the month of May to taste and enjoy both the cuisine and the favorite beverage of the country
Stara Planina Fest "Balkan Folk 2019," Veliko Tarnovo, Bulgaria, May 9-19
Folk ensembles from the world over meet up in Veliko Tarnovo to dance and sing for 10 days, wearing fabulous handcrafted traditional costumes. Considered to be the number one folklore festival in Europe, the festival draws more than 200 groups, with some 4,000 participants, young and old. Book a private pre-tour to "Balkan Folk 2019" before the May departure of our Bulgaria & Romania: Frescoes & Fortresses small group tour.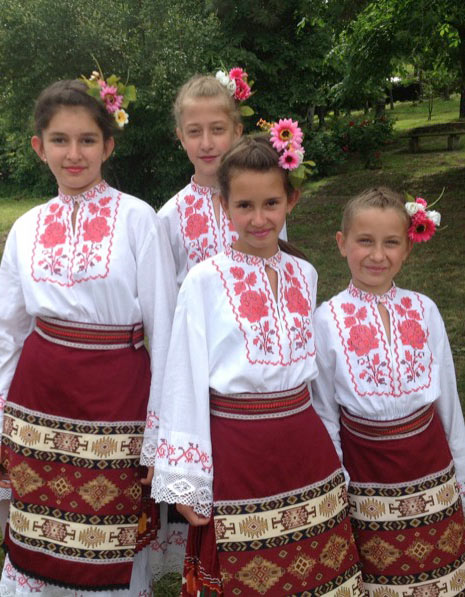 June
---
Rose Festival in Bulgaria
When's the best time to stop and smell the roses?
No time is better than during Bulgaria's Kazanluk Rose Festival in early June. MIR's small group tour, Bulgaria & Romania: Frescoes & Fortresses includes this famous flower fest on the June departure.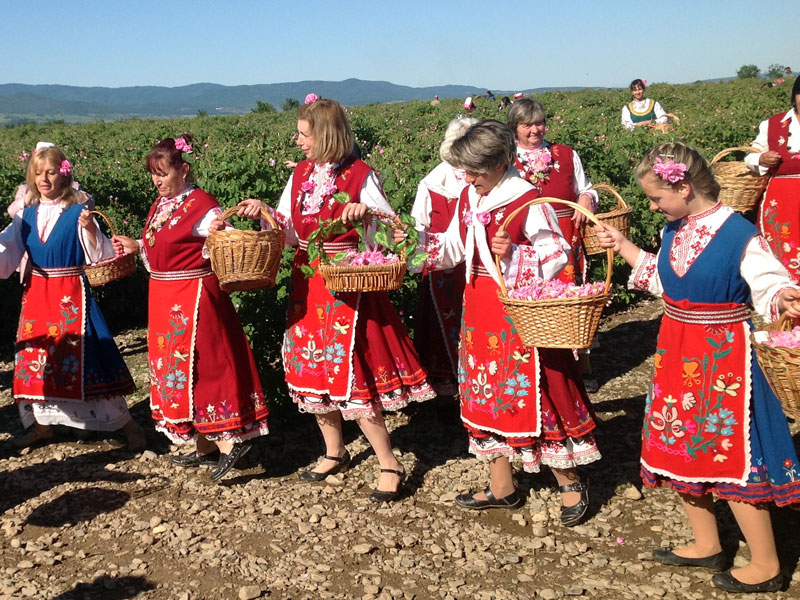 White Nights, Russia and Kirkenes, Norway, June 17-28
In June, the northern White Nights can be admired from the vantage point of a luxurious private train on the deluxe rail journey, Land of the Midnight Sun by Private Train.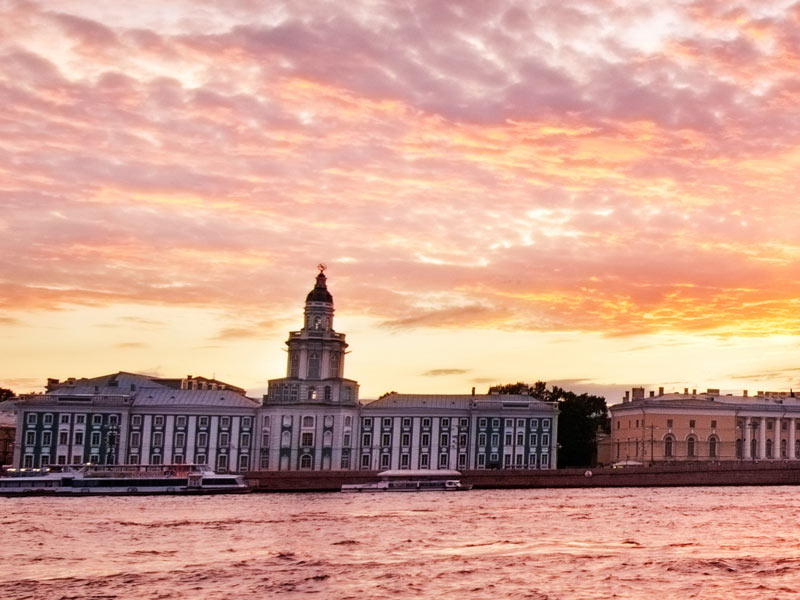 Join a band of adventurous travelers during the "White Nights" of summer on a luxury rail journey celebrating the Midnight Sun. Beginning in magnificent Moscow, take advantage of the long, sun-filled days as the train heads north beyond the Arctic Circle. The journey culminates in sumptuous St. Petersburg, where fashionable boulevards and serene canals glisten in the oblique rays of the Midnight Sun.
July
---
Naadam Festival in Mongolia
The annual Naadam Festival is Mongolia's favorite festival, showcasing Mongolia's best in wrestling, horse racing, archery, and uniquely Mongolian sports such as "ankle-bone shooting." It originated many centuries ago, but in the 20th century this celebration of courage, strength, dexterity, and marksmanship acquired new content and became more national in character. The festival now commemorates July 11th, the anniversary of Mongolia's independence from China.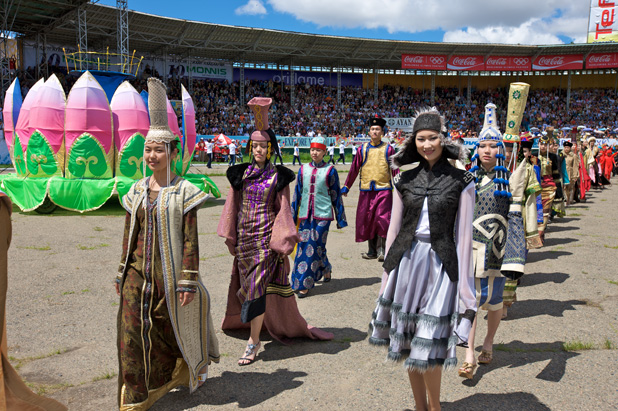 MIR has a number of small group tours that include the Naadam Festival, and addition to Trans-Siberian Mongolian Route with Naadam Festival private rail journey (Eastbound/Westbound).
Atengenoba Festival, Tusheti, Georgia
Some 100 days after Easter, villagers in the remote Georgian region of Tusheti celebrate an ongoing summer festival that includes lots of feasting, beer drinking, singing, dancing, and games. The men gather in a beer hut to brew the special beer, and generally enjoy themselves. To be fair, they are also tasked with some of the festival food preparation. The village women gather to make khinkali, the savory meat dumplings that the Tush make best (or so they say – you must judge for yourself). And the feast is on.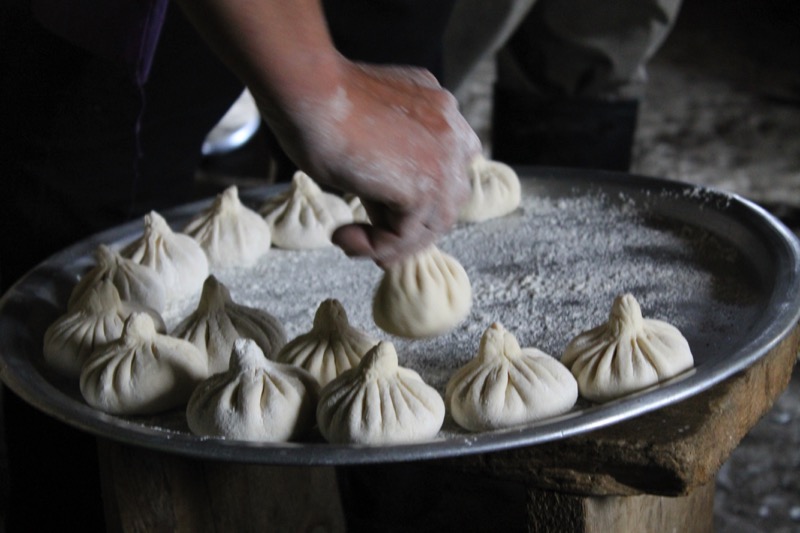 You may be able to participate in this mountain festival during MIR's small group tour, Village Traditions of the South Caucasus.
August
---
17th Annual Pierogi Festival, Krakow, Poland
How about a low-key but luscious festival that celebrates Poland's national dish, pierogi, Polish stuffed dumplings?
During the August Pierogi Festival in Krakow, Maly Rynok square is lined with stalls and booths serving the finest, most creative pierogi ever dreamed of. Chefs and home cooks mix and roll the thin unleavened dough, stuff it with any number of savory or sweet ingredients, and steam it till it bursts with flavor. One year, the winner had a stuffing of smoked prunes, walnuts and honey; and the other was stuffed with free-range duck, fresh figs and lemon basil. The two winners represent the judges' choice and the peoples' choice. The judges award their winner a statue of St. Jack holding a bowl of pierogi: legend says that he ministered to starving Poles by feeding them pierogi.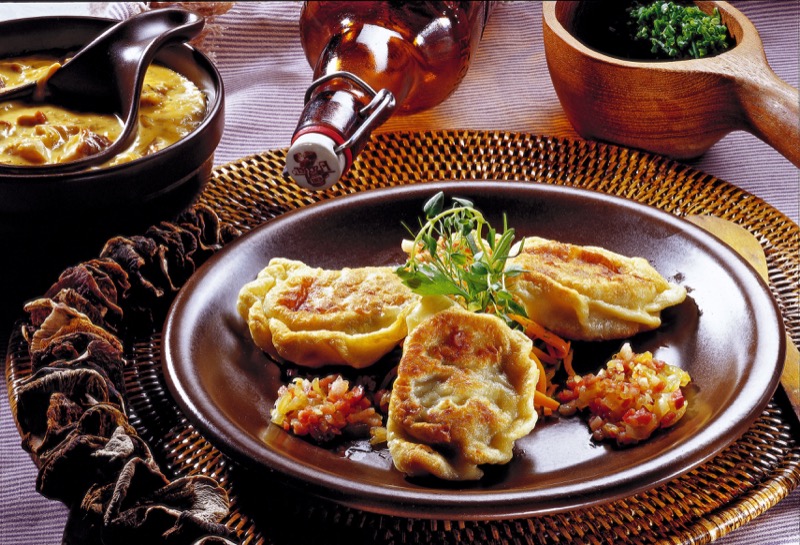 Wander the medieval cobbles of Maly Rynok, enjoying folk performances, and loading your plate with as many of the dozens of varieties of pierogi as you can handle. Schedule MIR's private Essential Poland around the August dates of the Pierogi Festival for a real taste of Poland.
September
---
Cliff Diving Event in Mostar, Bosnia and Herzegovina
Were you aware that there is a World Series of Cliff Diving? Red Bull has been hosting this, among other extreme sports, since 2009. Daredevil divers execute amazing technical dives from 85-92-foot platforms in places like the La Salve Bridge in Bilbao, Spain, with the Guggenheim Museum in the background, and the rocks of the Azore's Island of São Miguel in Portugal. In September 2019, competitors dove from UNESCO-listed Stari Most, the Old Bridge, in Mostar, Bosnia and Herzegovina.
The beautifully proportioned Old Bridge in Mostar is a symbol of the city, standing in its original form for 427 years until it was destroyed in 1993. Commissioned by Suleiman the Magnificent, the tall arch of the bridge radiates grace and power. Its reconstruction, which recreated the original silhouette, is considered a work of art as well as a gesture towards peace.
You can schedule MIR's private Essential Balkans around the dates of the Red Bull Cliff Diving World Series event to experience some extreme sports, as well as the capitals, the countryside, and the competing cultures of the Balkan Peninsula.
October
---
Golden Eagle Festival in Mongolia
The 21st century saw the inauguration of an annual Golden Eagle Festival during the first week of October in remote western Mongolia, where ethnic Kazakhs still hunt with magnificent golden eagles. At the festival, the eagle hunters – called berkutchi – display their birds' speed, skill and training, as well as the deep bond that forms between bird and human.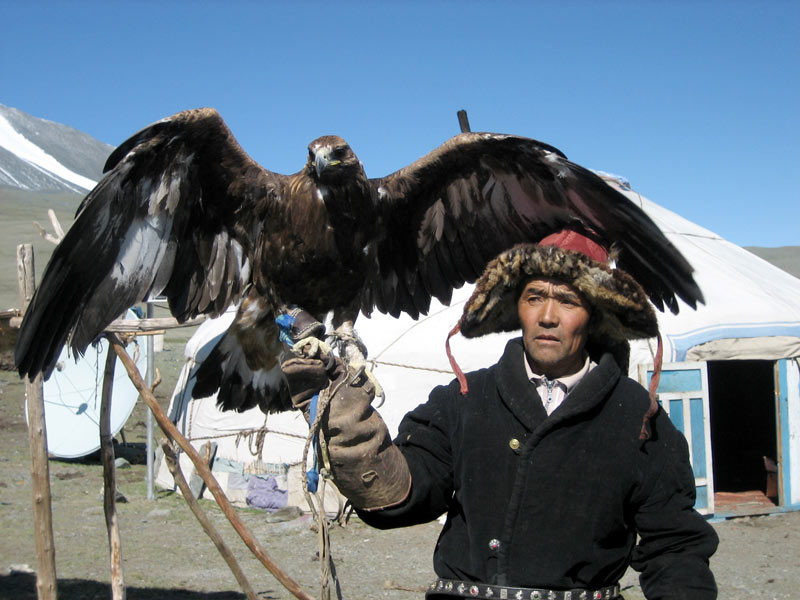 Travel to the rocky ridges overlooking Mongolia's westernmost province, Bayan-Ulgii, to attend the Golden Eagle Festivalon MIR's Mongolia's Golden Eagle Festival small group tour.
November
---
Thanksgiving
In our opinion, there's no better Thanksgiving feast than a Georgian Table Feast.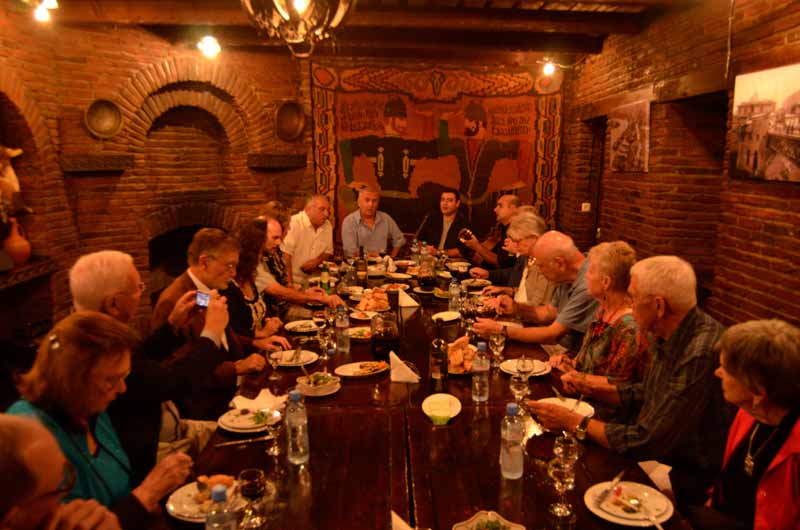 MIR is an expert at planning custom and private travel to the South Caucasus, and can put together an unforgettable Thanksgiving celebration in Georgia complete with a feast befitting the holiday for you and your family or group of friends.
If you're interested in traveling with a small group and can't wait until November, MIR has several small group tour departures to the region to choose from:
December
---
Christmas in Poland
Celebrate the heartfelt holiday traditions of Poland on MIR's small group tour, Christmas Traditions of Poland. Wander Krakow's brilliant Christmas Market and join a Polish family in their Warsaw home for the intimate Christmas Eve feast called Wigilia, where you can sample 12 different traditional dishes. This wintry journey brings you close to the warm heart of Poland's long-standing customs.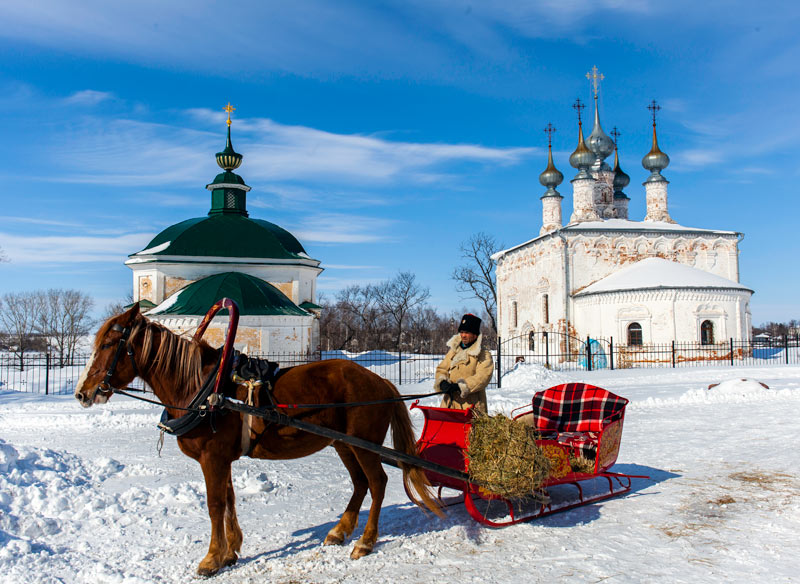 New Year's Eve in St. Petersburg
The holidays in St. Petersburg, Russia are glorious. New Year's trees glisten all over town, and the Palace Square in front of the Hermitage is a vast expanse of white.
On MIR's Russian Winter Wonder Land: New Year's in St. Petersburg small group tour, sip champagne at an elegant reception, bask in the warm honey-colored glow of the Amber Room, and spend New Year's at an intimate late-night dinner in a Russian home.
Mark Your Calendar With a 2020 Trip!
MIR has more than 30 years of experience connecting travelers to fascinating destinations at the crossroads of Europe and Asia. Our full service, dedication, commitment to quality, and destination expertise have twice earned us a place on National Geographic Adventure's list of "Best Adventure Travel Companies on Earth."
Wondering which destination or itinerary is right for you? In addition to browsing the pages of our free catalog, you can narrow down your choices online using our Trip Finder and the Destination Map. Or contact our Private Journeys department to have a trip handcrafted to your interests, pace, and budget.