Honeymoon Hideaways: 10 Under-the-Radar Romantic Destinations
When the last bottle of bubbly is finished and the wedding party is over, most newlywed couples can agree that what they look forward to most is enjoying a moment of post-wedded bliss on their honeymoon.
While many choose to visit tropical Caribbean resorts or ultra-popular hotspots in Italy and France, there are countless more unexpected travel gems that can boast just as much in terms of natural beauty, world-class sights and cuisine, and opportunities for relaxation and bonding with your one and only. A honeymoon is a trip of a lifetime, so why not make it unique with a private paradise on the Adriatic Sea; a culinary caravan sampling dozens of deep, rich wines and fantastic food; or a camp-out under a blanket of crystal-clear stars.
10 romantic destinations for an unforgettable honeymoon or couple's getaway
St. Petersburg, Russia
---
For something royally romantic, look no further than St. Petersburg. As the lavish former home of the czars and their courts, the city holds a rich repository of sumptuous imperial palaces, dazzling cathedrals, and fashionable boulevards. St. Petersburg is also Russia's unsurpassed capital of culture, and the city glows with a rich cultural life represented by the world-renowned Hermitage Museum and the magnificent Mariinsky Theater, whose ballet troupe fostered Baryshnikov and Nureyev.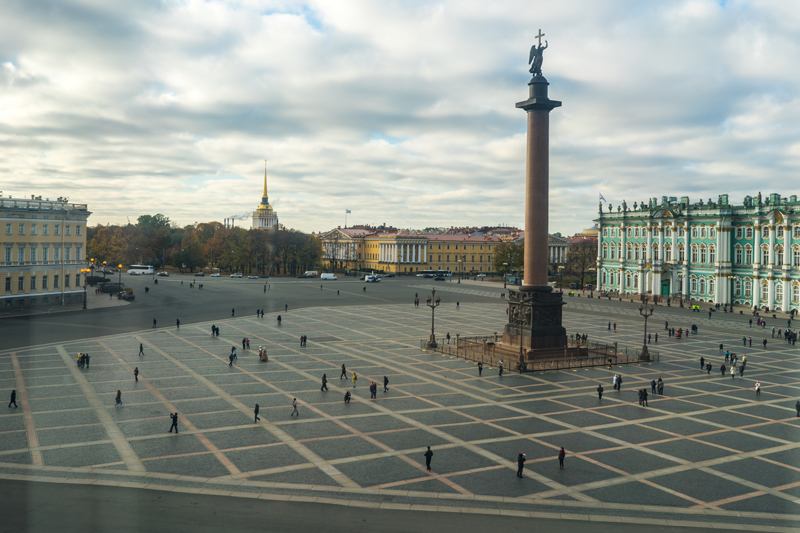 For an extra-special honeymoon spot, head to the Potseluev, or "Kiss Bridge," near St. Isaac's Cathedral. Tradition dictates that newlyweds are supposed to kiss as they walk across the bridge to bring happiness to their marriage. Potseluev is one of the few bridges in St. Petersburg that isn't a drawbridge, which is why locals regard it as a symbol of union.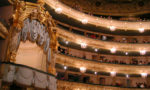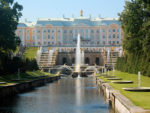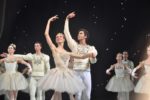 + 1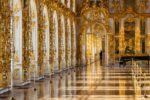 (click image to view larger photo)
Stroll the streets of St. Petersburg with your loved one on our Russia's Imperial Capitals & Ancient Villages small group tour or on a hand-crafted private tour, customized to your interests, pace, and dates.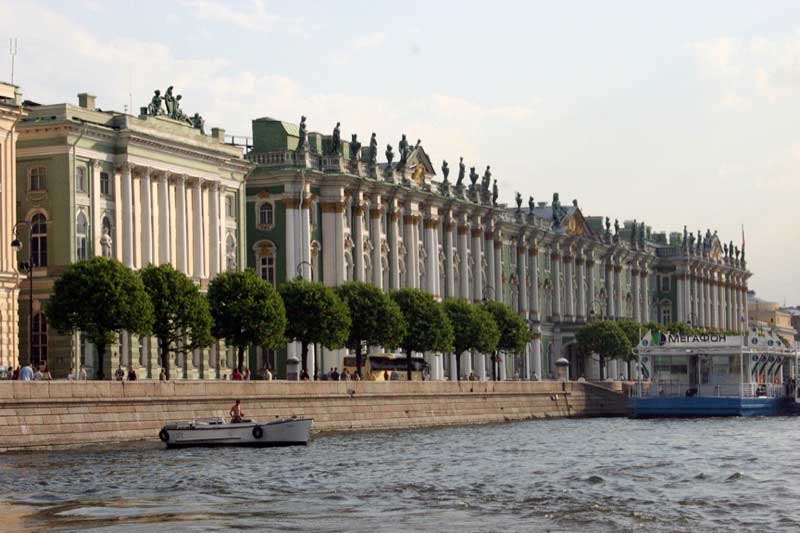 Croatia
---
The picture-perfect Croatian coastline has long been a favorite destination of Western Europeans. Situated on the Adriatic Sea, this narrow strip of rugged land shares the beauty of the Greek coast, with limestone cliffs and an archipelago of more than a thousand lovely islands connected by ferries and yachts — not mention some of the best beaches in Europe.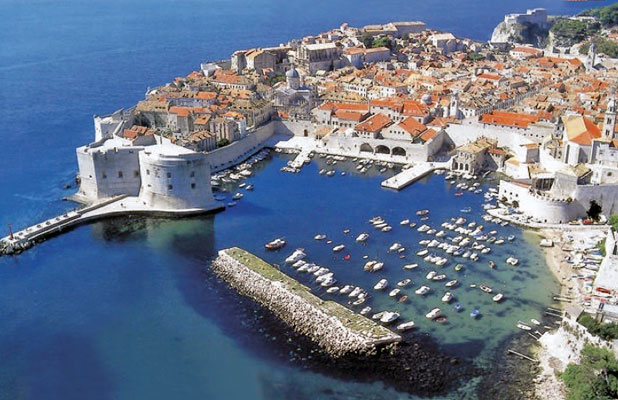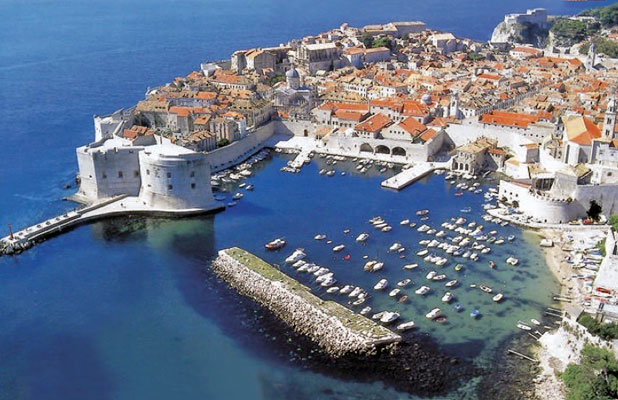 Ruled for generations by Rome and Venice, the coast inherited a laid-back, life-loving Italian feel, as well as a deep appreciation for time-honored culinary and winemaking traditions. Dubrovnik is the biggest draw, but there are dozens more off-the-beaten-path places that can be a perfect honeymoon hideaway for two: the city of Split is excellent for active adventurers; while further north, the Istrian peninsula showcases some of the best food and wine in the country.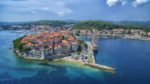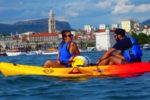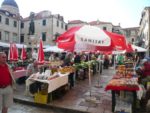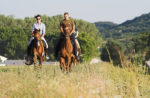 + 1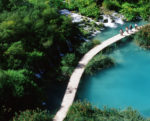 (click image to view larger photo)
Soak up the sun in captivating Croatia on our Balkan Odyssey: Crossroads of Cultures small group tour or on a hand-crafted private tour, customized to your interests, pace, and dates.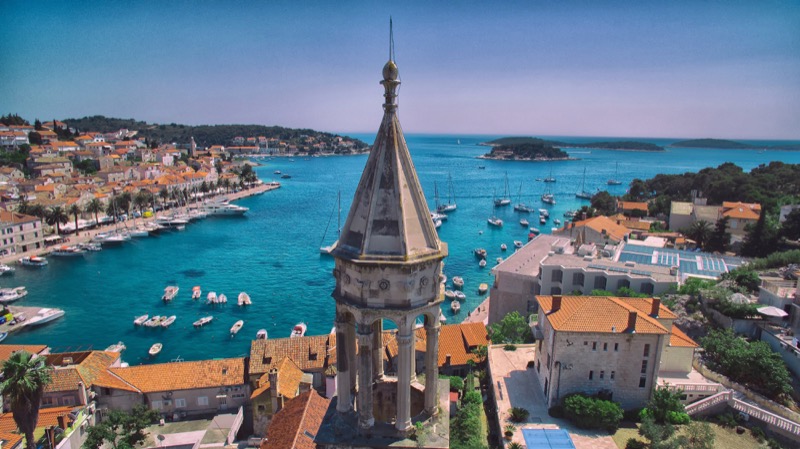 Krakow, Poland
---
A richly varied feast for the eyes, Krakow has an enchanting and hip energy all its own. As Poland's ancient royal capital for more than half a millennium, no other city in the country has as many historic buildings and monuments, and nowhere else will you encounter such a vast collection of works of art.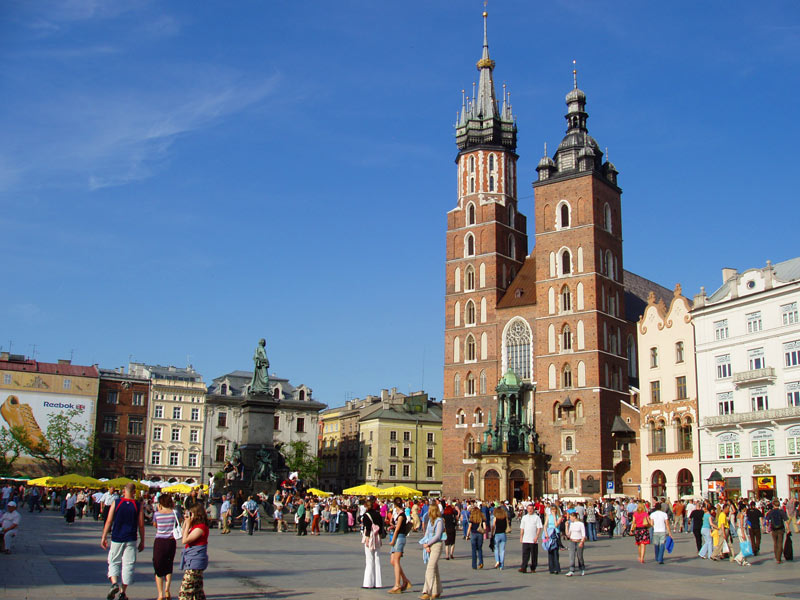 With its stately architecture and aristocratic palaces, the striking Old Town has remained remarkably intact and contains the largest remaining medieval town square in Europe — Rynek Glowny, the Main Market Square, which was laid out in 1257. UNESCO included the historic center of Krakow on its first list of world cultural heritage sites in 1978.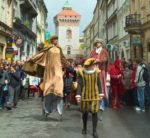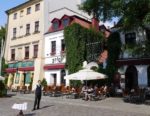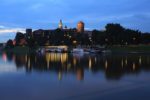 + 1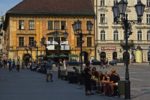 (click image to view larger photo)
Meanwhile, old neighborhoods like Kazimierz and Podgorze are once again alive and buzzing with trendy cafes and bars, not to mention a burgeoning arts and cultural scene. More than 100 festivals take place here every year, showcasing the city's best in film, literature, theater, and music; and art aficionados will appreciate Krakow's treasure trove of galleries and museums. The city houses some 2.5 million artworks, including Leonardo da Vinci's famed Lady with an Ermine on display in the world-class Czartoryski Museum.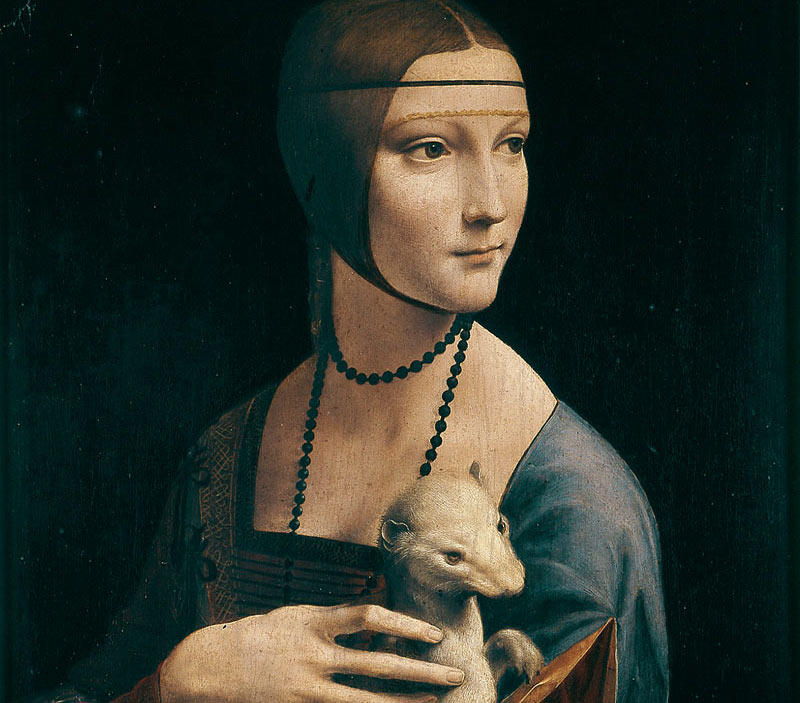 Indulge your culture cravings in Krakow on our Essential Poland flexible independent itinerary or on a hand-crafted private tour, customized to your interests, pace, and dates.
Lake Baikal, Russia
---
Siberia may not be the first place that comes to mind when thinking of honeymoon destinations, but this massive region of unsurpassed wild beauty has an unconventional and otherworldly appeal all its own. To truly understand the incredible natural riches that await here, you simply must make a pilgrimage to Siberia's beautiful UNESCO-listed Lake Baikal.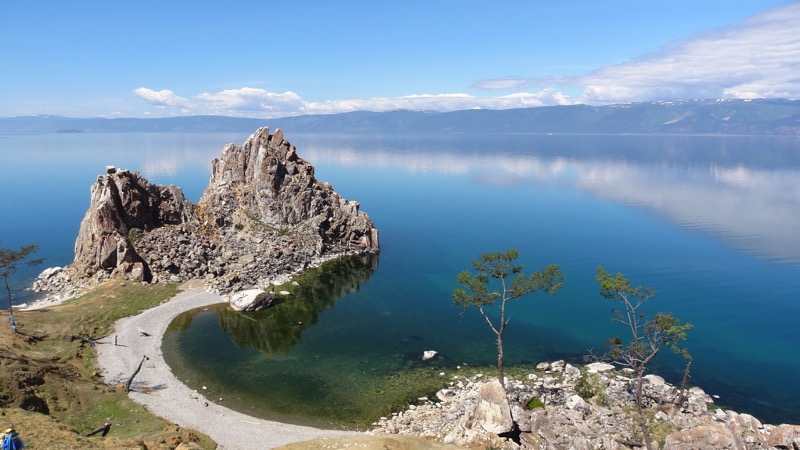 Called the "Sacred Sea" by the indigenous people who have lived along its shore for hundreds of years, Baikal is the deepest and most ancient lake in the world. It is surrounded by dramatic scenery and soaring mountain vistas, and both nature lovers and adventurous spirits will find plenty of ways to enjoy Baikal's breathtaking beauty – from swimming and boating around the lake to hiking and camping along the Great Baikal Trail.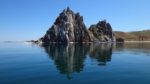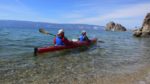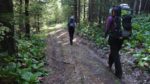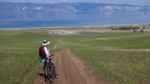 + 1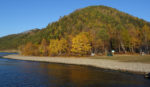 (click image to view larger photo)
For a truly unique and unforgettable way to top off your honeymoon, you and your loved one can attend a shaman ceremony near one of Baikal's historically sacred spots. Local shamans believe that everything in the natural world — rock, tree, river, animal, and star — has a spirit. Through special rituals, they attempt to channel and influence these spirits to ask for blessings of health and happiness.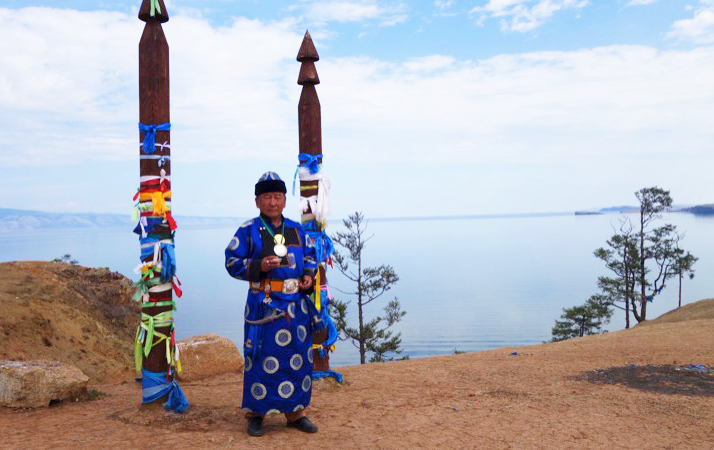 Experience the alluring beauty of Siberia's Lake Baikal with your loved one on our Siberia & Mongolia: Spirits & Nomads small group tour, or on a rail journey along the Trans-Siberian Railway. You can also book a hand-crafted private tour, customized to your interests, pace, and dates.
Prague, Czech Republic
---
Couples searching for Old World European charm without the heavy crowds will find their place in Prague. Called the "Hundred-Spired City," Prague's beautifully preserved Gothic, baroque, and neoclassical churches and palaces make it one of the great cities of Europe; and its gorgeous Old Town has been included on the UNESCO World Heritage List for its rich architectural and cultural history.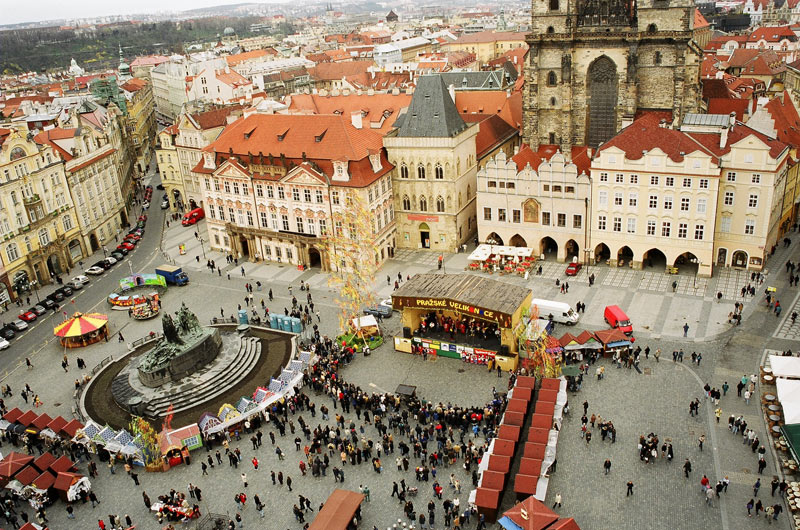 Stunning architecture abounds in the city, from baroque buildings and cobblestone squares to unexpected gems tucked away in hidden courtyards. This makes Prague a wonderful place to explore hand in hand with your significant other.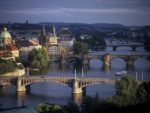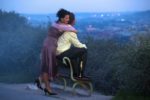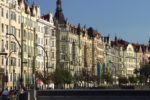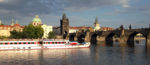 + 2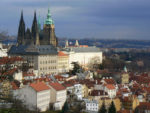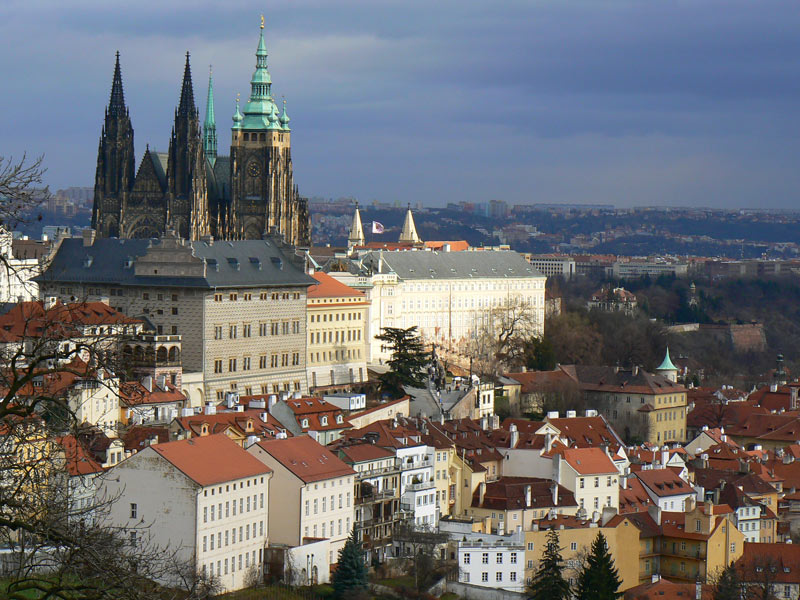 (click image to view larger photo)
For architecture buffs, be sure to visit dramatically perched Prague Castle, the largest ancient castle in the world. Begun in the 9th century as a walled hill-fort, the complex grew as each successive ruler added to it in a different architectural style. Aside from the incredible cathedrals and palace buildings, the castle also contains museums and galleries housing some of the most important artistic and cultural treasures in the Czech Republic.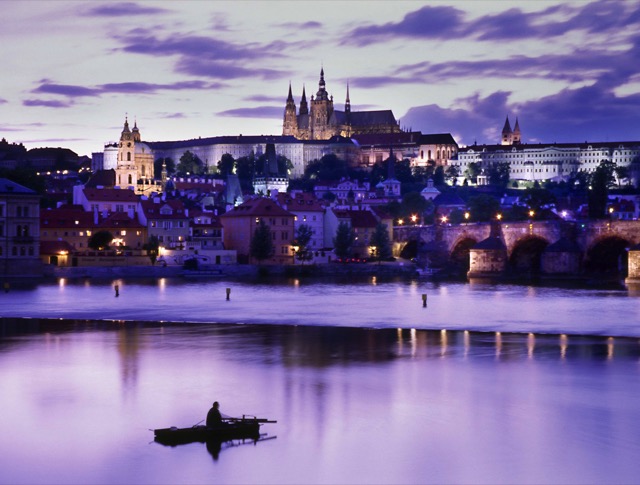 Visit picturesque Prague with your sweetheart on our Central European Classics or New Year's in Vienna luxury rail journeys by private train. Or, travel privately on our Essential Central Europe program or on a hand-crafted private tour, customized to your interests, pace, and dates.
Lake Bled, Slovenia
---
Fairytale fanatics will fall head over heels for Lake Bled. At over a mile long and 3/4 of a mile wide, Lake Bled is a large, stunning spot of icy blue surrounded by gorgeous alpine scenery and the hills of northwestern Slovenia. The lake is glacial in origin and in its center stands the only natural island in Slovenia.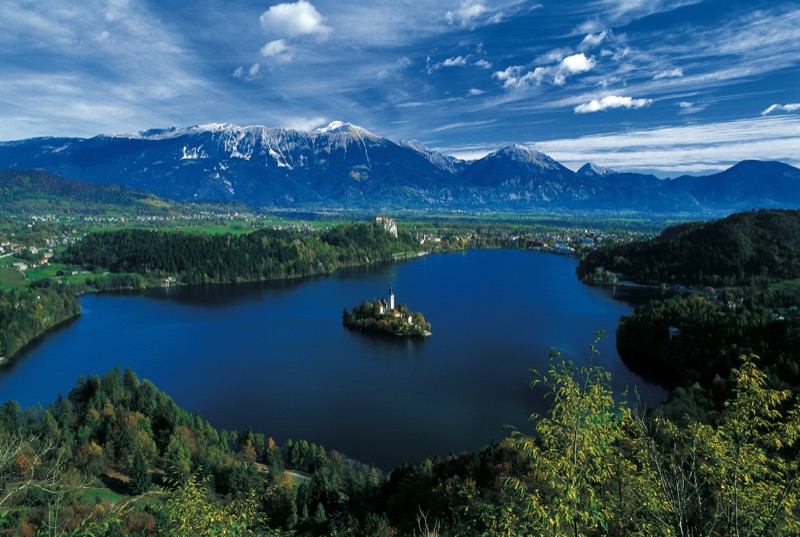 On warm summer evenings, couples enjoy taking cruises on traditional wooden pletna boats to Bled Island. According to local tradition, a husband should carry his new bride up the 99 steps leading from the island's south dock to the Church of the Assumption. Inside the belfry of this lovely 15th century cathedral is a "wishing bell," which newlyweds ring to ask for good luck in their marriage.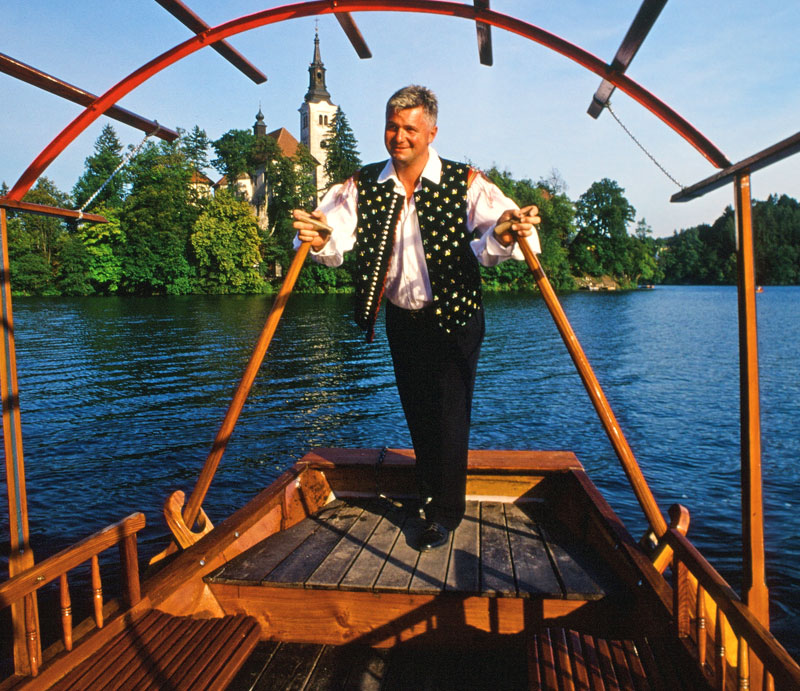 If your sweetheart is more of the thrill-seeking type, Bled also makes a fantastic base for day hikes and active adventures in Triglav National Park, which encompasses much of the snowcapped peaks of the Julian Alps.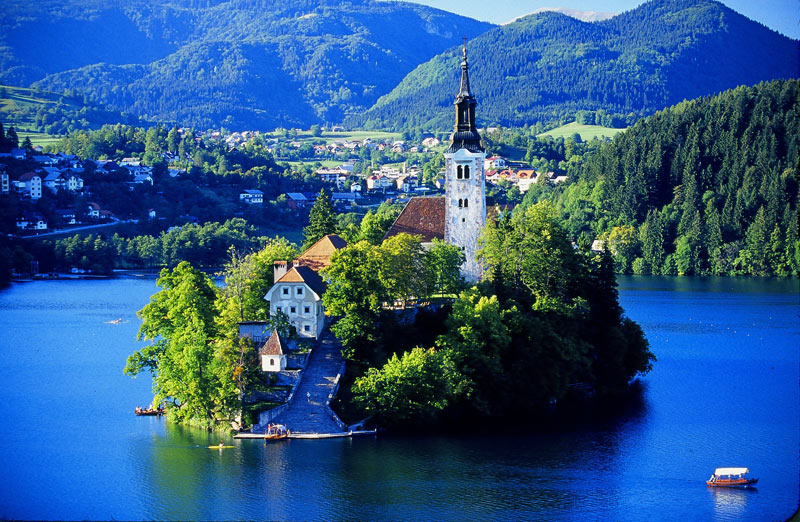 Fall in love with Lake Bled on our Essential Slovenia flexible independent itinerary or on a hand-crafted private tour, customized to your interests, pace, and dates.
Sveti Stefan, Montenegro
---
Croatia and Greece are frequently touted as the shining stars of the Adriatic. But Montenegro, with its miles of beautiful coastline and unbelievably fresh seafood, is proving to be just as enviable a destination. If you're looking for a piece of paradise to get away from it all, consider the charming seaside village of Sveti Stefan, located on a gorgeous little island connected to the mainland by a narrow causeway.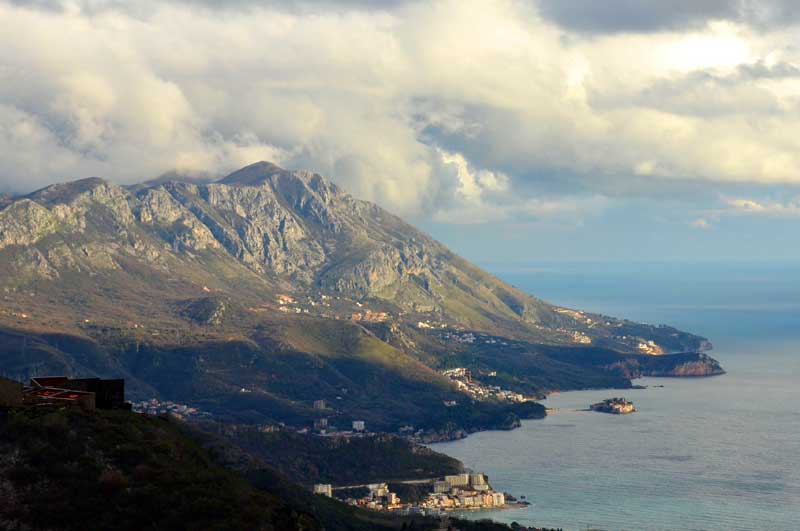 Surrounded by crystal-clear turquoise waters, Sveti Stefan's red-roofed stone houses, some of whose walls seem to plunge straight into the sea, were originally inhabited by Montenegrin fishermen and their families over 600 years ago. Today, the entire island has been wonderfully renovated and rebuilt as part of the exclusive Aman Resort. It has everything honeymooners could wish for — romance, luxury, and of course, privacy.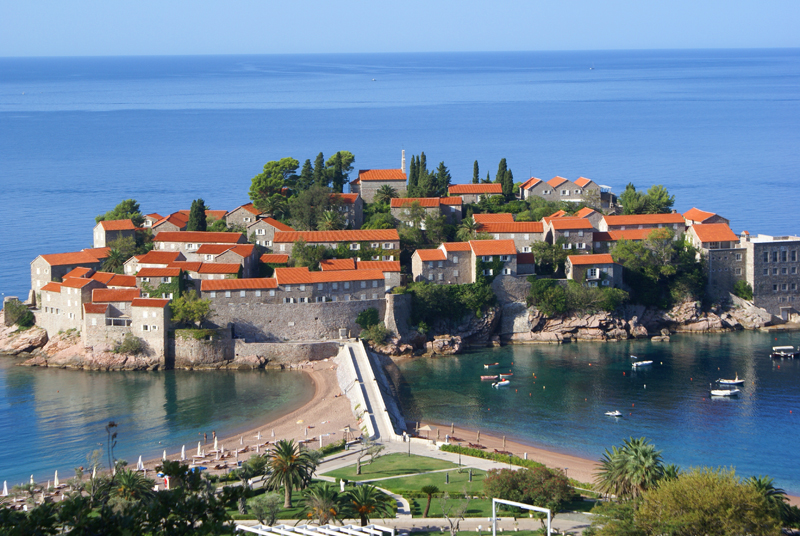 Deluxe dining opportunities, cafes, and bars dot the island; and the stand-alone spa features pampering treatments, a pool, and a fitness center. Rooms, cottages, and suites offer luxurious amenities, and complimentary WiFi is available throughout.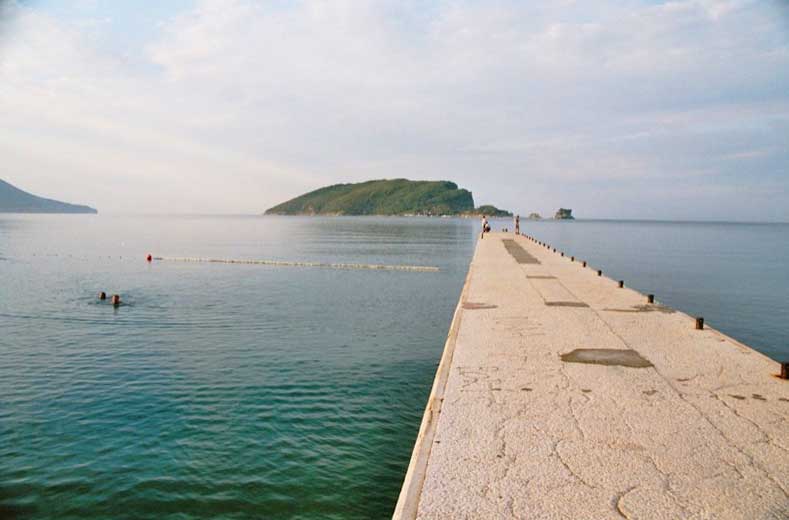 Set your clocks to island time on a hand-crafted private tour to Sveti Stefan and Montenegro, customized to your interests, pace, and dates.
Georgia
---
A land of ancient history and up-to-the-minute strategic importance, Georgia is a country of superlatives. Arguably the oldest wine-producing area in Europe, Georgia has long held an important place in history at the crossroads of trade, religion, language, and the arts, and boasts a fabulously rich source of ancient artifacts and bountiful table traditions. Hikers and nature-lovers gush over its majestic mountain scenery, and epicures agree that some of the most sumptuous food in the world is served at a Georgian feast.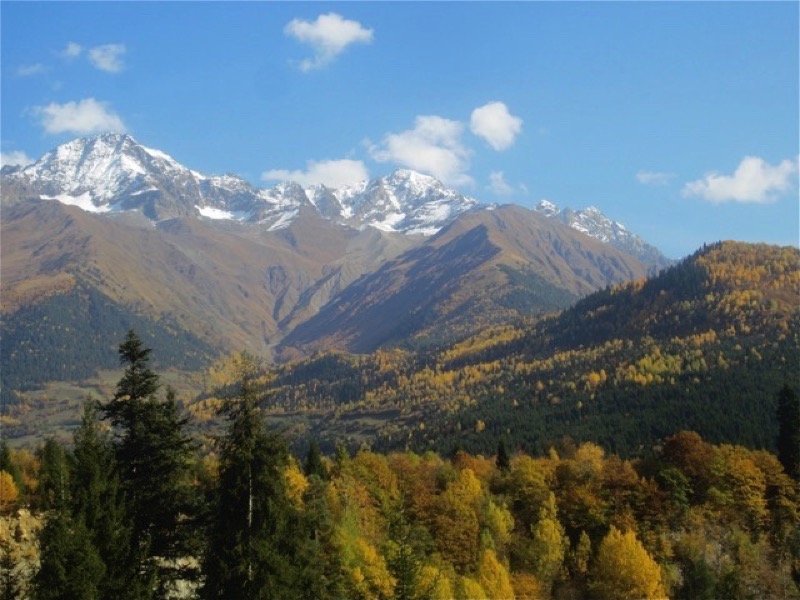 Foodie couples will love spending a celebratory evening in Georgia at an extended feast that includes free-flowing wine, free-spirited toasts, and the freewheeling polyphonic songs of a Georgian ensemble. The Georgian Table experience can last several hours, and you'll be treated to dozens of delicious edibles like chicken in crushed walnut sauce, khachapuri (Georgia's famous cheese pie), little meat dumplings called khinkali, and marinated homegrown vegetables.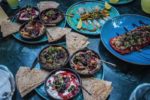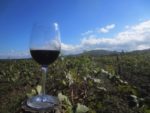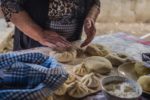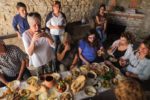 + 1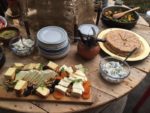 (click image to view larger photo)
Savor the delicacies of a Georgian Table with your sweetheart on MIR's small group tour, A Taste of Georgia: Wine, Cuisine & Culture, or one of our other small group tours though the South Caucasus. Or opt for a hand-crafted private tour, customized to your interests, pace, and dates.
Kamchatka, Russia
---
If you and your significant other prefer to stray far off the beaten path, then heed the call of Russia's remote Kamchatka Peninsula. Thrusting upward from the Pacific Ring of Fire, this volcanic region has often been compared to Yellowstone National Park and contains one of the most unique and pristine ecosystems in the world.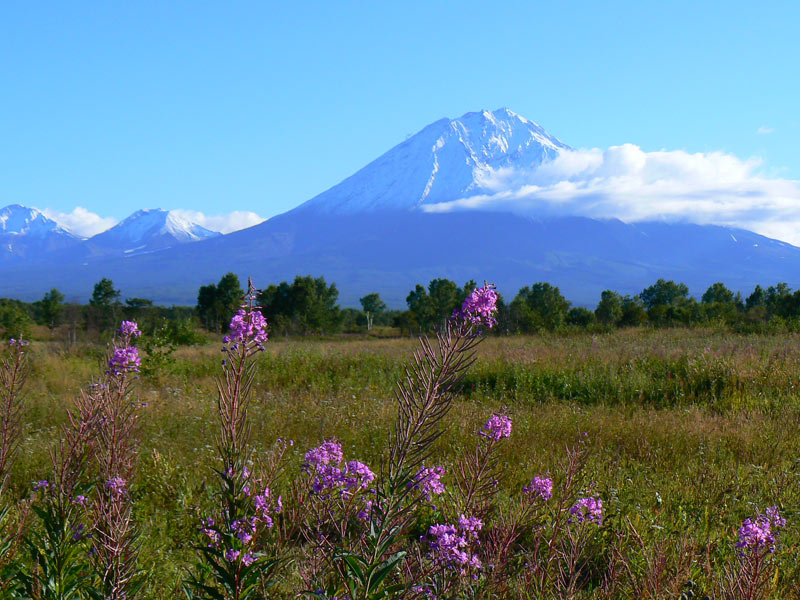 Kamchatka is home to some 150 volcanoes, including the largest active volcano in the northern hemisphere, as well as steaming geysers and hot springs. It's also one of the world's most abundant wildlife areas. Thousands of reindeer, snow sheep, foxes, wolves, sables, and bears — the largest in Russia — reside in the interior while coastal areas support seals, sea lions, otters, and roughly half the world's population of Steller's sea eagles, which are native to the Russian Far East.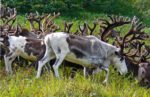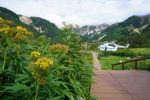 + 1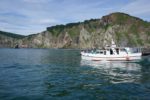 (click image to view larger photo)
For a phenomenal glimpse of Kamchatka's untouched primal beauty, you and your loved one can take a helicopter ride over smoking calderas to the UNESCO-listed Valley of the Geysers in the famed Kronotsky Nature Preserve. Or, find a slice of solitude in the great outdoors on a day-hike or multi-day trek, scaling one of the many volcanoes and mountain peaks that dot the landscape.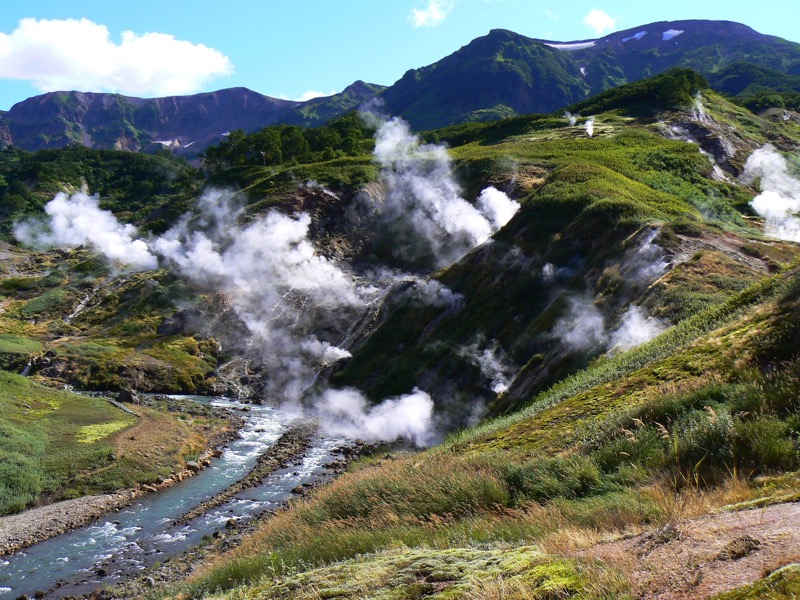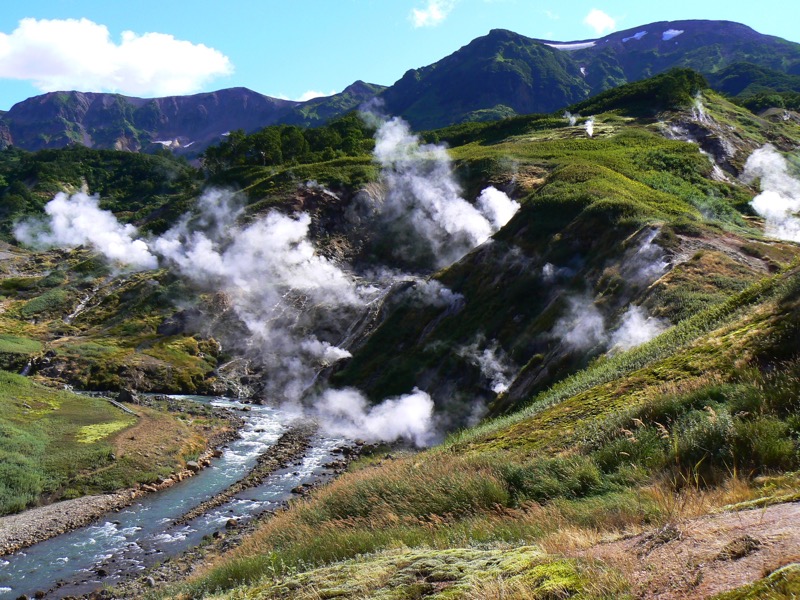 Head into the wild with your loved one on MIR's small group tour Remote Russia: Yakutia & Kamchatka, or on a hand-crafted private tour customized to your interests, pace, and dates.
Gobi Desert, Mongolia
---
Couples looking for an amorous honeymoon adventure will go wild for the Gobi Desert. Stretching nearly 3,000 miles along the border of Mongolia and China, this legendary area hosts an array of incredible natural wonders including craggy red cliffs, billowing sand dunes, and rugged desert canyons. Set off with your sweetheart on a heart-pumping hike or camel ride during the day, then spend the evening watching the sun set over the flaming-red rocks of the Gobi.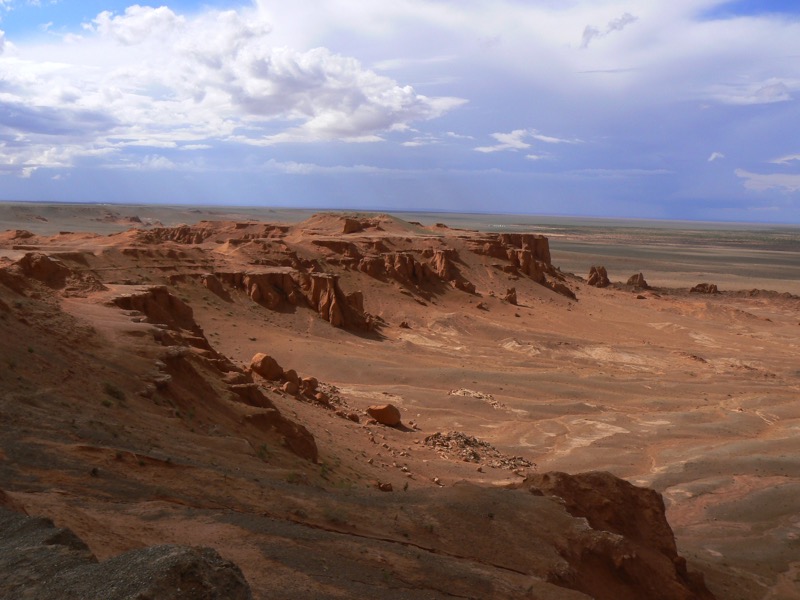 For the ultimate Mongolian experience, complete your honeymoon at the Three Camel Lodge, Mongolia's premier eco-lodge and ger camp. Local artisans followed the canons of Mongolian Buddhist architecture in constructing the main lodge without a single nail. Travelers sleep in traditional felt gers, each with an unobstructed view of the Gobi. After a long day outdoors, nothing beats sitting together in the doorway of your ger sipping tea and gazing at the millions of stars hovering over the vast dark desert of Mongolia.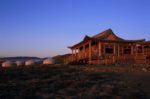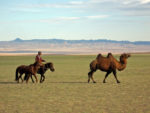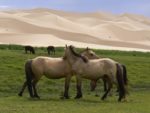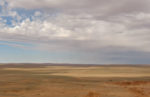 + 1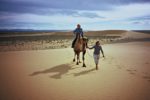 (click image to view larger photo)
Experience the Three Camel Lodge and the romance of the great Gobi Desert with your loved one on a small group tour or on a hand-crafted private tour customized to your interests, pace and dates.
Plan Your Romantic Honeymoon with MIR
MIR is celebrating over 30 years of the romance of travel to the crossroads of Europe and Asia. MIR's full service, dedication, commitment to quality, and destination expertise have twice earned us a place on National Geographic Adventure's list of "Best Adventure Travel Companies on Earth."
More than 30 years of travel expertise means that the specialists at MIR know how to get there, what to do while you're there, and how to enhance your trip in each of our destinations.
Wondering which destination or itinerary is right for you? In addition to browsing the pages of our free catalog, you can narrow down your choices online using our Trip Finder and the Destination Map.